BJP to sit on Dharna, not to perform Ganga arti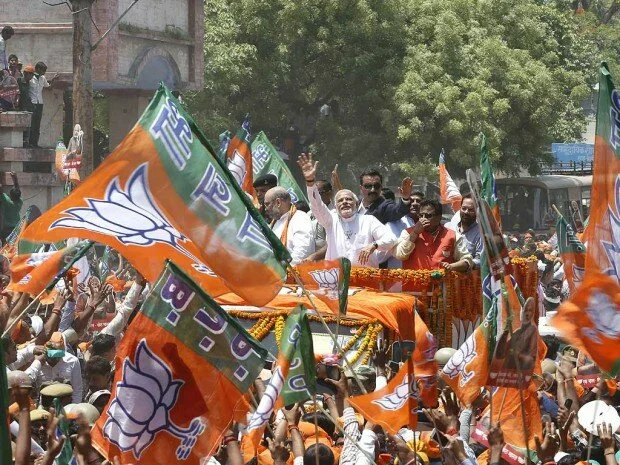 BJP to sit on Dharna, not to perform Ganga arti
After BJP's prime ministerial candidate Narendra Modi was denied permission to hold a rally in Baniabagh, party has decided to go on dharna and conduct a roadshow in Varanasi. Modi who had received permission to perform the Ganga arti said on Twitter that he wont perform the arti. He even said that he asks Mother Ganga to forgive him as he won't be able to perform the arti today.
BJP who is unhappy with the decision of the authorities have decided to go on with a dharna and a roadshow in the city of Varanasi on thursday. They are not happy with the working of EC and said that EC have failed to maintain the neutrality while performing their duties and thereby party is demanding EC to take necessary step over the decision of local authorities. Through Twitter Modi said that, all the party karyakartas will be the part of satyagraha. He even asked his supporters to maintain peace during the whole protest.
Things turned bad yesterday when Modi was denied the permission to address one of the three rallies in Varanasi. BJP expressed its displeasure and said that they will protest against the decision. Party even said that it was the involvement of SP government because of which authorities took such step. Amit Shah, the in charge of the party in UP said that they will demand the transfer of the DM and will go with the protest.
Enraged Arun Jaitely said that EC has failed to perform its duty and it would be better for them to leave the office if they cannot perform their duties well. He added that he has not used the word bias but would definitely say that EC has failed when it comes to its duty, EC should leave its office if cannot handle the election pressure. He further added that it is not for the first time that people with high popularity is participating in elections.
The District Magistrate had given Modi the permission to perform Ganga arti and hold a small meeting at a hotel in the city. They said that they have taken such a step due to security issues.
Replying to the letter of Arun Jaitely, EC said that they have already given permission to the two rallies and discussion for the third one is going on. DM had denied it on the ground of security concern and discussions are going on to work on the third rally.