Exit poll results: Modi to lead India.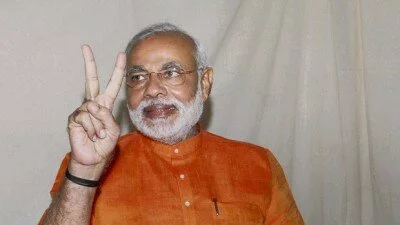 Exit poll results: Modi to lead India
The results of four major exit polls that were conducted in our country showed that Narendra Modi who is an Hindu nationalist would win the 2014 General elections with a clean sweep.
The whole election process was thrilling from beginning to end. The people of Bihar, Uttar Pradesh and West Bengal voted on monday thereby bringing this largest election of democracy to a climax.
BJP carried out its extravagant campaigning throughout the nation through every possible means and assured the people to improve the economy of our country and create more jobs once it comes to power. Still there are many things that depend on getting enough seats for Modi to win the election with clear majority.
A number of exit polls have been conducted throughout the nation before the final results of the ballots are yet to be announced.
If Modi wins the elections then it would be shocking for all the parties across the nation, who have never left the chance to mention that Modi is an hardcore Hindu dictator who is responsible for the killings of large number of Muslims in the state of Gujarat in 2002.
The communal riots of 2002 have been a black mark on the political career of Modi. He denied of all the charges against him and even the enquiry commission could not find any solid evidence to nail him. Modi's popularity in last few years has made US and the European nations to rethink over their decision.
Modi has been successful as the chief minister of Gujarat for more than a decade and is presently running the government for the third time.
The wining party needs to get 272 seats to form the government. Coming to that number with the help of other small and regional parties is not a big deal. It would be thrilling to see the final outcome of the election which was divided into 9 phases and took 5 weeks to complete.