Bihar Polls: BJP's New Formula to Woo Dalits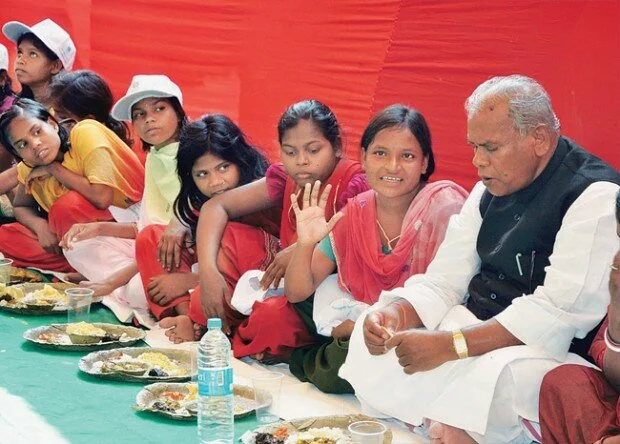 Bihar Polls: BJP's New Formula to Woo Dalits
PATNA: With the ongoing preparation of the remaining three phases of Bihar polling, The BJP has devised a formula to connect to the Dalits and the extremely backward castes (EBC). A state BJP minister said on Friday, "the DEOR formula stands for the inspiring mixture of Dalit-mahadalit, EBCs, Organizational party network and the Reservation issue" Polling for 81 seats is over while voting for 162 constituencies over three days will occur in the coming weeks. 22 out of 38 districts of 162 constituencies consists of riverine areas where the groups of EBC caste such as Nishads (boatmen), Bind and Mallah (fishermen) and Nonis is politically significant. Dalits and EBCs attributes for around 38% population of Bihar.
Star Campaigners Resume Bihar Rallies After a Durga Puja Break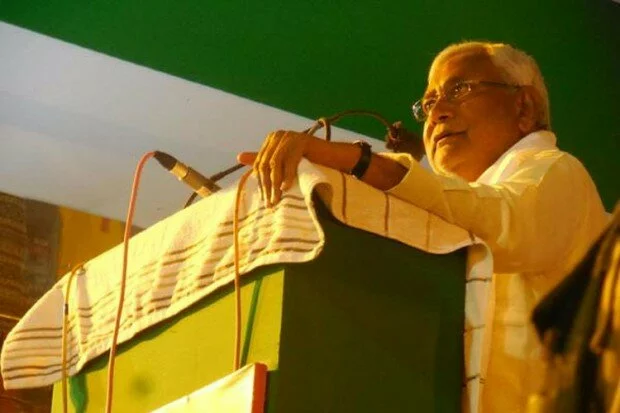 Star Campaigners Resume Bihar Rallies After a Durga Puja Break
Patna: After a 36-hour break for Durga Puja, the star campaigners of the ongoing Bihar Assembly polls are back to the action, resuming their campaigning today by addressing election rallies. Bihar CM Nitish Kumar, Rashtriya Janta Dal (RJD) supremo Lalu Prasad, BJP president Amit Shah and his senior party leaders left Patna to address rallies today after the much-required break that Durga Puja provided on Thursday. "Nitish Kumar is addressing about half a dozen rallies while Lalu Prasad is about to address seven rallies separately," a leader of Grand alliance said. BJP President Amit Shah is three campaigns and a former deputy chief minister and the main contender for the Chief Minister's post from BJP, Sushil Kumar Modi is addressing nearly four election rallies. After a span of nearly one month of continuous election rallies, the star campaigners spent Dussehra and Durga Puja day at their residencies. Nitish Kumar is the candidate for the post of Chief Minister from Grand alliance while Sushil Kumar is the candidate for the post from BJP-led NDA. The third phase of the Bihar Polls is scheduled on October 28.
NDA desires increased with 57% Turn Out Vote in Bihar Polls Phase I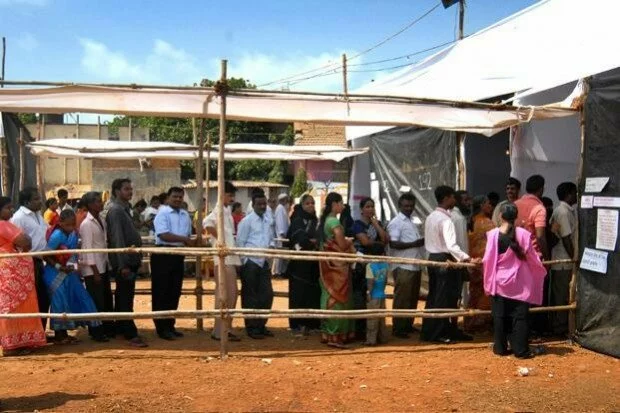 NDA desires increased with 57% Turn Out Vote in Bihar Polls Phase I
Bihar: The first phase of the Bihar elections for 49 Assembly seats in 10 districts passed off peacefully including the Maoist-affected areas, amid tight security on Monday with 57 percent vote cast. The National Democratic Alliance throbbed a sigh of relief over the increase in voting percentage and desires are increased with the 57% turn out votes. Women voters outnumbered the male voters by five percent. With the completion of the first phase of Bihar poll, political observers believe that the trend is still 50-50 for both the parties. "It is still not very clear who is in advantage and who is losing, but available scenario indicates, a close and tough competition ahead," said, a political observer N.K Chaudhary. However, both the party leaders consider the polling trend going in their favour. "The BJP-led NDA will not acquire more than 10-12 seats in the first phase," announced a JD(U) leader, while the BJP leaders of the state said: "the high poll percentage shows that the people are fed up with the ruling party and have voted for change this time." The voting percentage, in these districts during the 2010 Assembly polls was 50.85 while this time it is increased to 57," State Election Comission said. Arrangements of tight security were made and Central paramilitary forces were deployed at every booth. Five helicopters and three drones were deployed for surveillance in the Maoist-affected districts. According to the state Election Commission, around 110 suspected persons were arrested and some vehicles were also seized for the purpose of maintaining peace.
Bihar elections 2015: Nominations for Second Phase Started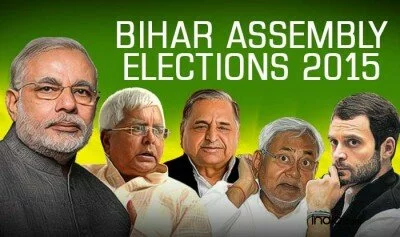 Bihar elections 2015: Nominations for Second Phase Started
PATNA: The nomination papers filing for the second phase of the Bihar assembly polls which is to be held on October 16, started Today. In the second phase, the elections will be held in 32 constituencies out of the total 243 assembly constituencies. The last date for the nomination filing for the second phase is September 28. The scrutiny of the nomination papers will be held on September 29 and the withdrawal of nomination by the candidates can be done till October 1. R. Lakshamanan, the Additional Chief Electoral Officer said that the process of the five-phased assembly elections in Bihar started last week with the nomination papers filing for the first phase. In the second phase, the constituencies going to the polls are in Aurangabad, Gaya, Jehanabad, Rohtas, Arwal and Kaimur districts. The main contest for the Bihar polls is between the Bhartiya Janta Party (BJP)- led National Democratic Alliance (NDA) and the grand 'secular' alliance of the Janta Dal- United (JD-U), Rashtriya Janta Dal (RJD) and the Congress. Election of new 243-member assembly in staggered polls in Bihar is to be held between October 12 and November 5. Bihar will elect for the polls. The vote counting will be held on November 8.
Bihar Polls: Date of Scrutiny Revised for Fifth Phase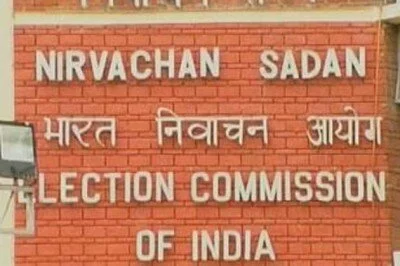 Bihar Polls: Date of Scrutiny Revised for Fifth Phase
New Delhi: On Thursday, the Election Commission revised the date of scrutiny of nominations for the fifth phase of Bihar assembly polls. The EC made a minor modification in the schedule, advancing the date by a day. According to a statement made by the commission, it has decided to revise the "date of scrutiny" for the fifth phase from October 17 to October 16. No reasons are mentioned in the statement. Election Commission has powers to make these modifications under the provisions of section 30 of the Representation of the People Act. The announcement for the last phase will be made on October 8 while voting will be held on November 5. The five-phased elections will take place from October 12 to November 5. Votes will be counted on November 8.
Bihar Elections: BJP Announces First List of 43 Candidates, Allies Dejected Over Seat Share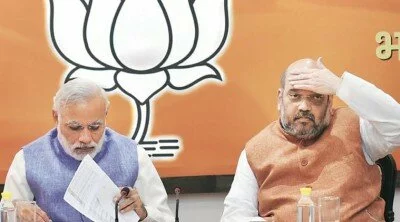 Bihar Elections: BJP Announces First List of 43 Candidates, Allies Dejected Over Seat Share
NEW DELHI: Tuesday night, putting out a list of 43 candidates, the BJP became the first one among the block to release the name of candidates for Bihar assembly. Among the list of 43 names, 26 are the sitting MLAs. Focusing on youth aspirations and to balance caste equations, BJP has denied tickets to three MLAs. The Central Election Committee (CEC) of BJP finalized 34 candidates from among 81 seats running to polls in the first two phase- October 12 and October 16. Nine more candidates will be joining from other phases. Thus, a total of 43 candidates announced by BJP. According to the ticket announcements, 15 of 22 sitting party MLAs from these two phases have been renominated by BJP. According to the released list of candidates it appeared that the renomination of BJP MLAs from five different assembly segments Pirpainti, Teghra, Rajauli, Gurua and Katoria have been denied by the party considering their victory in assembly segments 2010. The list included 19 candidates from the first phase while from the second phase 15 candidates are included. As well as additional nine candidates from other phases were announced. Among the list of nine candidates from other phases, prominent sitting MLAs have been nominated by the party, including Nand Kishore Yadav, the leader of opposition in state assembly, BJP's national vice-president Rendu Devi among others. The list of nine candidates was proposed to include names of prominent MLAs from different social groups to indicate special consideration to prominent social groups of BJP's for the leader of those communities.
Bihar Elections: NDA Firms up Action Plan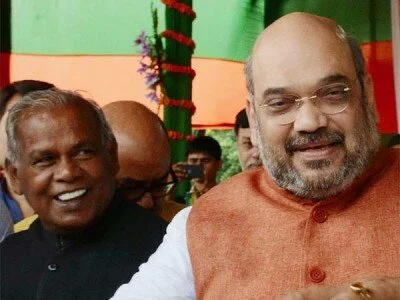 Bihar Elections: NDA Firms up Action Plan
Patna: Over much bargaining by the Hindustan Awam Morcha (HAM) led by Jitan Ram Manjhi and some dissatisfaction for Paswan's Lok Janshakti Party (LJP) and the Kushwaha-led Rashtriya Lok Samata Party (RSLP), The NDA has finalized its seat sharing arrangement. This time in Bihar, the BJP-led NDA will be nominating more Muslim and Yadav candidates to neutralize the formidable social alliance of Nitish Kumar and Lalu Prasad Yadav. NDA believes that the inclusion of Jitan Ram Manjhi will give them the advantage in the state having the deep caste fault lines. BJP leader of Bihar, Sushil Kumar Modi who is a strong contender for the post of CM if NDA wins, today said that people believe that development has become a misfortune after Nitish Kumar has left BJP and joined hands with the RJD and congress. The former deputy chief minister asserted that NDA has no "allergy" with Muslims and said that this time, his party would put up more Muslim candidates. "BJP and its allies will certainly include more Muslims," he told reporters and claimed that Muslims have good chemistry with Bihar BJP. Bihar BJP chief Mangal Pandey informed PTI that more Yadavs will be contesting on BJP's tickets this time. Sushil Kumar Modi said people believes that Nitish Kumar would carry on fighting with the Centre for one reason or the another and so they want BJP in power for the development of the state. Mahadalit leader Jitan Ram Manjhi inclusion in the alliance will give an advantage to NDA, he said, adding that, in the Lok Sabha polls the community had mostly voted for Nitish Kumar.
Bihar elections 2015: Asaduddin Owaisi's AIMIM to Contest in Seemanchal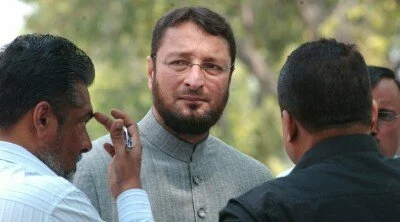 Bihar elections 2015: Asaduddin Owaisi's AIMIM to Contest in Seemanchal
Hyderabad: Asaduddin Owaisi, the president of All India Majlis­e­Ittehadul Muslimeen (AIMIM) on Saturday informed that the party would contest the upcoming Bihar polls in the Seemanchal region. Encouraged by his achievement in Maharashtra Assembly polls 2014, Owaisi is testing waters for Bihar in the contest to polls. It is still not clear about the number of seats which he would field candidates in the region comprising of nearly 38 seats. Owaisi told reporters that the number of seats it will be contesting will be soon announced by All India Majlis­e­Ittehadul Muslimeen (AIMIM). The seemanchal region of Bihar comprises four districts­ Purnea, Araria, Kishanganj and Katihar.These districts altogether rank as one of the most backward regions of India. Low literacy rate, poverty, unemployment, corruption and health and sanitation are some of the major concerns of this region. Seemanchal has 24 assembly constituencies. Hyderabad MP said that the main issue of the Bihar polls, for his party will be the backwardness of Seemanchal. "Seemanchal has remained backward as it has been ignored by major parties in Bihar. Our main goal is to develop this region," he said. He also announced that Akhtarul Iman will be the president of AIMIM for Bihar unit.
Bihar Elections: BJP About to Contest 170 Seats, Offer 73 to Allies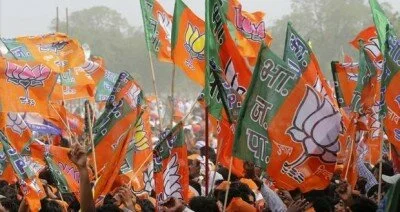 Bihar Elections: BJP About to Contest 170 Seats, Offer 73 to Allies
NEW DELHI: On thursday, The BJP has decided to fight 170 seats in the Bihar Assembly polls - a major portion in the 243-member house, leaving 73 seats for its three allies – HAM, LJP and RLSP. According to informed sources, a maximum of 40 seats was likely to be given to Ram Vilas Paswan's Lok Janshakti Party (LJP). 20 seats to Upendra Kushwaha's Rashtriya Lok Samta Party (RLSP), and 13 seats to former Chief Minister Jitan Ram Manjhi's Hindustani Awam Morcha (HAM). Sources said the offer has disappointed Kushwaha and Manjhi though they have publicly abstained from conveying their disappointment and unhappiness. Union minister and election in-charge of Bihar, Ananth Kumar held meetings with Kushwaha and Manjhi personally at his official residence on Thursday and discussed the seat-sharing formula. BJP's general secretary in-charge of Bihar Bhupendra Yadav also attended the meetings. According to the sources, the BJP has decided a wide formula in which each party will be allotted 6-7 assembly seats for every parliamentary constituency in its stake. However, Manjhi opposed this as his party has no parliament member, and pitched for the seats as per numbers in the present assembly. Jitanram Manjhi has 13 MLAs whereas Ram Vilas Paswan has no members in the assembly. According to the formula, the BJP having 22 MPs in Bihar was about to get around 170 seats. Paswan's LJP having six MPs was about to get around 40 seats and Kushwaha's RLSP having three MPs was about to get nearly 20 seats.
Pre-Poll Survey in Bihar: Advantage for Lalu-Nitish- Congress while BJP-led alliance will lose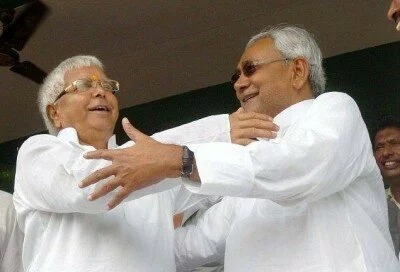 Pre-Poll Survey in Bihar: Advantage for Lalu-Nitish- Congress while BJP-led alliance will lose
NEW DELHI: According to a pre-poll survey, on Wednesday, out of the total 243 seats the RJD, JD(U) and Congress combined alliance in Bihar is expected to achieve nearly 116 to 132 seats in the assembly elections which is scheduled to be held in five phases between October 12 and November 5. India TV - CVoter poll showed that the BJP-led alliance, including Rashtriya Lok Samata Party and Lok Janshakti Party, is predicted to get 94 to 110 seats. The predictions are made on a methodology which is based on a random eccentric sample of 10,638 interviews which covered all 243 segments in Bihar during the last week of August and the first week of September. "The margin of error is plus/minus 5 percent at the regional level and plus/minus 3 percent at the state level," C-Voter said. In the Bihar assembly polls 2010, Lalu Prasad Yadav's RJD-led alliance with Paswan could achieve only 25 seats while the then BJP-JD(U) alliance had won 206 seats. On asking the question about who would be the best Chief Minister, a majority of 53 percent respondents favoured Nitish Kumar, while only 18 percent favoured Sushil Kumar Modi and Lalu Prasad Yadav and BJP's Shatrughan Sinha both were favoured by only 5 percent each. According to vote percentage, the Lalu-Nitish-Congress alliance is predicted to win 43 percent votes, while the BJP-led alliance is predicted to gain 40 percent votes and 17 percent votes going to others. Nearly, fifty-six percent respondents said that the current elections will be in the favour of change. Responding to a question on who was responsible for such a poor condition of the state, approximately 52 percent respondents held the current state government responsible while 35 percent respondents blamed the Central government.
Haryana Panchayat Polls dates Announced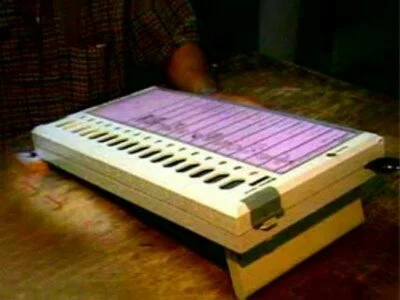 Haryana Panchayat Polls dates Announced
Chandigarh: Haryana panchayat polls dates are announced on tuesday, a day after the bill passed by the state assembly making it compulsory for the contesting candidates to possess minimum educational qualification and ensure that they have a functional toilet at their homes. On Tuesday Haryana state election commissioner, Rajeev Sharma said that the panchayat elections were being organized in phases to ensure smooth operation of the electoral process and to provide adequate time to the contesting candidates for campaigning. The state election commission announced the three-phase Panchayati Raj Institutions (PRIs) elections will be held on October 4, 11 and 18. The election will be carried out for approximately 72,000 posts of panchayat members, panchayat samitis and zila parishads. "Elections would be conducted for 2,932 posts of 123 panchayat samitis, 393 posts of members of 20 zila parishads, and 6,197 posts of sarpanches and 62,471 posts of panches," Rajeev Sharma told media at Panchkula, neighboring Chandigarh. On Monday, Haryana Assembly passed a bill under which the candidates contesting for panchayat elections in the state will have to assure minimum academic qualification and fulfill other criterias also. According to the new bill, contesting candidates must possess a minimum qualification of matriculation (Class 10). Scheduled Caste and women candidates must possess middle pass (class 8) qualification and Scheduled Caste women candidates will require to be at least class 5 pass. The bill also made it compulsory for contesting candidates to ensure that they have a functional toilet at their home. The candidates must also ensure that they do not have any criminal background, have not back-pedaled loans from cooperative banks and have cleared their electricity bills. "All preparations are made to ensure independent, unbiased and peaceful elections," Rajeev Sharma said. He said that 21,475 polling booths have been assembled, 4,123 among them have been categorized as sensitive and 4,265 as hypersensitive. Nominations for the elections will begin on September 15. Nominations for the posts of panches, sarpanches will be received at village headquarters and those for the members of panchayat samitis will be received at block headquarters.
Bihar Polls 2015: Mulayam Singh takes on Congress, says It has no Future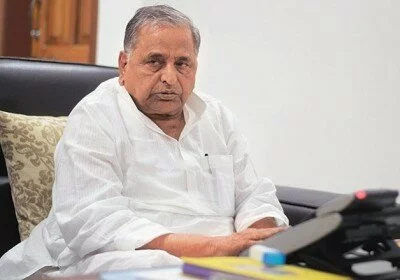 Bihar Polls 2015: Mulayam Singh takes on Congress, says It has no Future
Lucknow: Samajwadi Party President Mulayam singh Yadav on sunday took on the Congress and said that it has no future. He became the pessimist of catastrophe for the Congress. Again showing his desperation and support to BJP Mulayam Singh Yadav ostracized the congress and said it is nearing its end. "The Congress party has no future and we have no sympathy with them," said Mulayam Singh at a huge rally in his Basion Mainpuri. Mulayam Singh's statements coming after his exit from the Grand Secular alliance last week, shows that it was because of the increasing closeness between JD(U), RJD and Congress that he pulled out the alliance. Further Mulayam Singh said that the rise of Bhartiya Janta Party (BJP) was because of the fall of Congress as a political force. "The Congress has failed to block the advancement of BJP. We Samajwadi's are the only one who have challenged the BJP everytime," he proclaimed. Recently, this was the third significant attempt made by Mulayam Singh which clearly indicates his desperation to be in Modi's good books. The main reason behind this is assumed to be the threat of the CBI again starting the Disproportionate Assets (DA) case, which is pending on him in Supreme Court.Besides this, Mulayam Singh wants to stay away from Congress subsequently for the next UP assembly elections as both are petitioner of the most critical Muslim vote. "We have done utmost work for the poor and distressed and we must again rise to power to complete the task," Mulayam Singh Yadav, remembering his stint as a defence minister said that he missed the post of Prime Minister just by a whisker. Later, Mr. Yadav asked UP chief minister Akhilesh Yadav to focus on the completion of projects and just not on their launching. He asked for the completion date of the Sainik School in Mainpuri, whose foundation stone was laid on Sunday.
Bihar Polls: Mulayam Singh Yadav Exits the 'Grand Alliance', Will Fight Bihar Elections Alone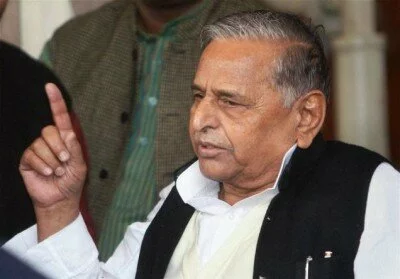 Bihar Polls: Mulayam Singh Yadav Exits the 'Grand Alliance', Will Fight Bihar Elections Alone
Lucknow: Strengthening its reputation as a volatile ally, Mulayam Singh Yadav on Thursday said that his Samajwadi Party exited the 'Grand Alliance' formed with Nitish Kumar, Lalu Prasad Yadav and Congress. His party will fight the Bihar elections alone. In Lucknow party leader, Ram Gopal Yadav told reporters, "The Samajwadi Parliamentary board has decided to fight Bihar elections, independently." "If needed, the party will ask support from some other parties, but that is not decided yet," He added. The parties had united to block the BJP, whose campaigns are being led by the Prime Minister Narendra Modi. According to Mulayam Singh Yadav, the five seats allocated to his party by the alliance are significantly inadequate. When the distribution was announced for the first time, Samajwadi Party was given none. There are has no state legislators or parliamentarians from Bihar in Samajwadi Party, so the reason for this breakup lies in a fragment to the stated unity of parties that have combined against the BJP. Some of the members in Mulayam Singh's party have argued that the Samajwadi Party could be could be considered as strengthening the BJP by exiting from the secular alliance. A perception that could affect the party adversely when it takes on the BJP in Uttar Pradesh, where it will seek to retain power in elections to be held in 2017. Bihar Chief Minister Nitish Kumar, earlier while announcing the seat sharing formula said that the JD(U) and RJD will contest 100 seats each and the Congress will contest 40 seats. He had also expressed his hope that other parties like the NCP and the INLD will also join the alliance Nitish Kumar, who has served Bihar for two consecutive terms as Chief Minister, is the candidate of the non-BJP alliance. The BJP and its other three allies have decided that the PM - who has held four public rallies in Bihar, drawing huge audiences – will be asking votes directly for him, and not for a presumptive Chief Minister.
No New Promises, Please: Nitish Kumar to PM Modi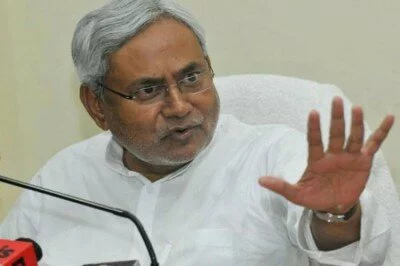 No New Promises, Please: Nitish Kumar to PM Modi
Patna: Intensifying the word-war with PM Modi, Bihar Chief Minister Nitish Kumar on Tuesday, asked him not to make new promises and smashed him for not conveying the promises which he had made during the Lok Sabha polls of 2014 and misguiding the people of Bihar by repackaging the old schemes of the state government and including it in the currently declared special package for the state. Nitish Kumar asked PM Modi to "stop the rhetoric and chest thumping", and convey the promises which he had made ahead of the Lok Sabha polls of 2014. "Show moral courage. Accept the inadequacies in conveying on old promises," The senior Janta Dal (United) leader, Nitish Kumar said in the series of tweets prior to the Modi's election rally in Bhagalpur. Nitish Kumar implored Modi to respect the emotions of the people of Bihar who, he said "have been troubled by his unkept promises and unsavory comments." On Modi's comment that something was unusual with Chief Minister's DNA, Nitish Kumar asked PM to take his "derogatory words" back. "Show moral courage. Take back your derogatory words of questioning the DNA and calling the state Bimaru and people as durbhagyashali (unlucky)," Kumar said. "No new promises, please. Abbreviate a believable action plan to convey on your previously made promises to the people," He said in one of the tweets. The Chief Minister asked Modi to remain up to act properly to his previous election promise of decriminalization and not to declare tickets to the candidates having criminal background.
Bihar Elections 2015 : JD(U)-RJD-Congress Grand Alliance's 'Swabhiman Rally' - A Big Flop Show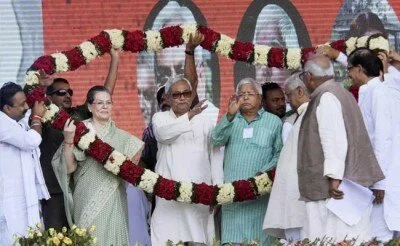 Bihar Elections 2015 : JD(U)-RJD-Congress Grand Alliance's 'Swabhiman Rally' - A Big Flop Show
PATNA: On Sunday, 30th August, 'Swabhiman Rally' was held at historic Patna Gandhi Maidan. The Grand Alliance show got a good crowd at its 'Swabhiman Rally'. Through this Rally Nitish Kumar's intention was to affect Narendra Modi's pitch for upcoming Bihar elections. His other intentions were to exhibit himself as an unchallenged leader of a 'secular' Grand Alliance. Lalu Prasad tried to renew his relationship with the Congress. All the three speakers succeeded in their common agenda of launching a denunciation against Prime Minister Narendra Modi. Nitish offered his plans of what he wants to do for Bihar, but Sonia Gandhi and Lalu Prasad did not say anything about what they would do for Bihar if the Grand Alliance came to power. There were apparent signs at the conclusion of the Rally that Nitish Kumar's well- prepared plans had completely been broken. Nitish was involved in his showing his development plans to the crowd and invoking people in his Bihari style to attack PM Modi's DNA comment. Surely, it was the best speech but he did not get the desired crowd connect. Sonia Gandhi was found to be trying to find a balance between Nitish and the Congress. She did not comment too much on the past performance of UPA government as she knew it would work against her. In the end, it appeared to be Lalu Prasad Yadav's personal strength show for all practical purposes that flopped the Rally. To indicate his supremacy among those seated on the platform, he gave a speech at the very end. The Rally ended with no clear message and separate agendas of Lalu Prasad Yadav and Nitish Kumar. Ramvilas Paswan, Lok Janshakti Party (LJP) president and Union Food Minister described the 'Swabhiman Rally' of the Grand Alliance as a "big flop" due to low response and claimed that NDA will capture the Assembly Polls in Bihar by three-fourth majority. "If the alliance aimed to show its strength to NDA after Prime Minister Narendra Modi's successful Rallies in Bihar, it has poorly failed in that attempt," Ramvilas said describing the Rally as "huge disappointment" and a "big flop." Paswan ruptured the theme of the rally,'Swabhiman', questioning the CM Nitish Kumar and RJD supremo Lalu Prasad Yadav to explain about whose swabhiman (pride) the two were trying to protect as they had been attacking each other since years.
Bihar Elections 2015 - Tough Situation for BJP to Indulge in Conflict with Nitish Kumar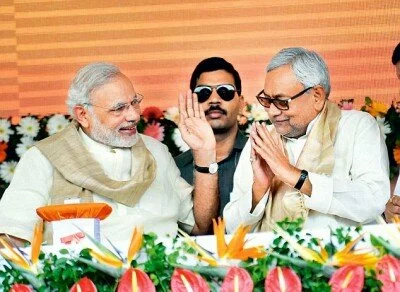 Bihar Elections 2015 - Tough Situation for BJP to Indulge in Conflict with Nitish Kumar
In spite of two great public events in Saharsa and Muzaffarpur and various fascinating announcements by Prime Minister Narendra Modi, Bhartiya Janta Party (BJP) seems to be troublesome in challenging Bihar Chief Minister Nitish Kumar directly. During Lok Sabha polls, unlike campaigns Narendra Modi had nothing much to talk about his real competitor Nitish Kumar. During campaigns, PM Modi with his comparatively shorter speeches all focused on Lalu Prasad Yadav and his 'spoiled' political career. He said, "Do you know the true meaning of RJD? It is 'Rozana Jungle Raj ka Darr' (Daily Fear of Jungle Rule)." In his speech, PM Modi also mentioned about the 'fodder Scam'. While there were direct attacks on Lalu Prasad Yadav, PM Modi hook up to cryptic attacks on Nitish Kumar. "Do you want freedom from 'gunda raj'?" is all that Modi asked. The reason behind this is: One of the main reasons why BJP got support in Lok Sabha polls, Haryana and Rajasthan assembly elections was 'anti-incumbency'. Yet there is no such assumption for BJP to get benefitted in Bihar elections. Nitish Kumar has been ruling Bihar for two consecutive terms, out of which 7.5 years were shared with the BJP under NDA. Two years are apparently a very short span for BJP to arise with something solid against the current CM of Bihar who has no stain on his image. Failure in implementation of Land Reforms Commission: One of the important promises Nitish Kumar had made after obtaining the position of CM was to carry out land reforms. Soon after that a Land Reform commission (LRC) was set up under the chairmanship of Dr. Bandyopadhyay, who is the main curator of land reforms in West Bengal. The full report of Commission was submitted in April 2008. JDU was not the only one to be blamed for not taking the initiative towards the implementation of this commission. BJP is popular for representing the upper caste especially Bhumihars who owned the majority of the land in the state. The reason that Land Reforms recommendations neglected is believed to be the fear of losing vote bank. Violence in Patna after the Murder of Brahmeshwar Mukhiya Nitish Kumar-led NDA government and the CM himself had earned a lot of respect for establishing law and order in Bihar. However, after the murder of Ranvir Sena chief, Brahmeshwar Mukhiya on early morning of June 1, 2012 about 30 of his supporters attacked on Bhimrao Ambedkar Welfare Hostel of Patna University with bricks, stones, hockey sticks, guns and crude bombs. The hostel witnessed brutal violence, three Dalit students were critically injured and yet the government neither stopped it nor could make any steps to capture the real accusable. Bihar capital had never witnessed such terror since Nitish Kumar had ascended the post in 2005. There are several other aspects also like BJP has no candidate to offer against Nitish Kumar, Seat distribution issue, and Nitish Kumar's incorruptible image. Prime Minister Narendra Modi's next speech is organized on September 1 at Bhagalpur Airport ground. Since there are a couple of months in hand, BJP has much to do and everyone is awaiting of BJP's new game plan for Nitish Kumar.
J&K Highest Voter Turnout In 25 Years; Jharkhand Breaks Voting Record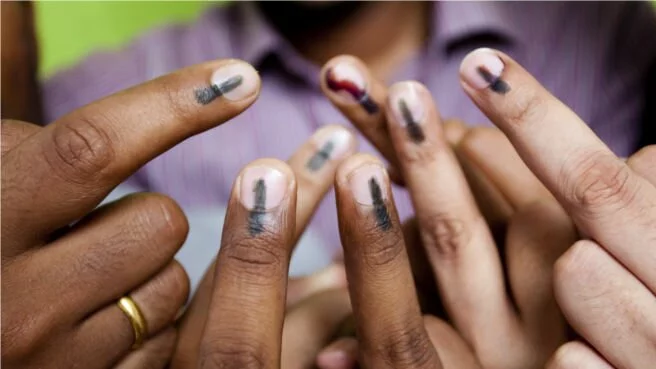 J&K Highest Voter Turnout In 25 Years; Jharkhand Breaks Voting Record
The State of Jammu and Kashmir has registered the highest number of voters in Assembly elections history of the State in the past 25 years. The average 65% voter turnout was recorded and the 5th phase of the elections ended on Saturday. The State of Jharkhand which also witnessed its Assembly elections was able to break all previous voting percentage records. A voter percentage of 66% in the five phases was a strong increase over the 54% turnout in the Assembly elections of 2004. Vinod Zutshi the Deputy Election Commissioner said that the overall voter turnout of Jammu and Kashmir considering the current conditions was a historic win which commenced peacefully. He also confirmed that the voter turnout in the 5th phase of the J&K Assembly polls was 76%. Similarly, the last phase of Jharkhand Assembly elections denoted 71%. In the previous Assembly elections of the State of Jammu and Kashmir, the voter turnout was recorded to be 61.42% and 43.1 % respectively. The insurgency hit State has been witnessing a tough competition between the ruling National Conference, BJP, PDP and the INC. The Deputy Election Commissioner said that the year 2014 was historic in relation to the country's voting trends as many voter turnout records have been broken in different constituencies and States.
Maharashtra witnesses 64% voter turnout while Haryana faces a record of 76%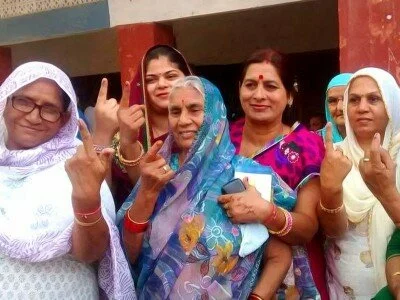 Maharashtra witnesses 64% voter turnout while Haryana faces a record of 76%
when we take a look on the voter action, it has been seen that the election day began in a slow pace with less number of people coming out for voting. As the day progressed large number of people came out to vote and by evening 6 pm the polling per cent was marked above 63.4. Reports suggest that by evening 5 pm Mumbai witnessed 48% voting as more number of people exercising their voting right came out to vote by afternoon. Officials said that it was very slow in the beginning but the crowd increased by afternoon and number of people reaching the polling booths increased. When it comes to Haryana, it was a record making polling as the polling percentage hit the highest mark ever by reaching to 75.9. The elections in Haryana took a violent turn in some parts of the state. 32 people were injured in the incidents including 10 policemen. It was noted that large number of people turned out to vote in rural areas of Maharashtra compared to urban areas. Many important political leaders and celebrities were asked to appeal to people so that they come out and vote. celebrities like Rekha, Boman Irani, Sachin Tendulkar, etc reached the polling stations in the morning to cast their vote. They even urged people to exercise their voting right. Prithviraj Chavan who casted his vote in Karad said that he is very much confident that people will support him for the work done in last 15 years. BJP which managed to win the general elections this time commented on the assembly elections and said that people are unhappy with the misrule of Congress party for all these years and this large number of people reaching the polling booths suggest their disaproval against the party.They even added that they are sure that votes will turn out in their favor and they will win the assembly elections in Haryana as well as Maharashtra.
Congress gives farewell dinner to Manmohan Singh, Rahul absent at the event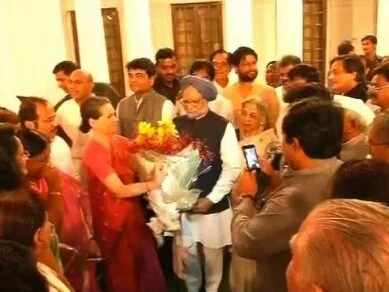 Congress gives farewell dinner to Manmohan Singh, Rahul absent at the event
With exit poll results coming not in favor of Congress party, they have got caught in another media controversy after it was known that Rahul missed the farewell dinner of Manmohan Singh. Many party leaders raised the question regarding the absence of Rahul Gandhi. The minister of state for Home Affairs, RPN Singh said the issue should not been seen from a political point of view and rather it is the time to see into the achievements of Manmohan Singh. He further added that Rahul had already met Manmohan Singh on Saturday as he was leaving the town for two days. Ajay Maken, the Congress leader said that Rahul went out of town for days after the end of tiring election campaigns that took 3 months to complete and will be back by tomorrow. Before leaving he had met PM and had thanked him for leading the UPA government for 10 years. The farewell dinner was arranged at 10, Janpath by the party for Manmohan Singh as a mark of gratitude for leading the party. A momento was presented to Manmohan Singh which was signed by all the party members. The event was attended by Singh's wife Gursharan Kaur too and both of them were presented with bouquets by the party members. Manmohan Singh entered politics in the year 1991 when he was made the Finance Minister by the then prime minister PV Narasimha Rao. For Latest Updates of Election Results Click Here -> Live Election Resullts 2014
On last day at work, Manmohan Singh gets a standing ovation.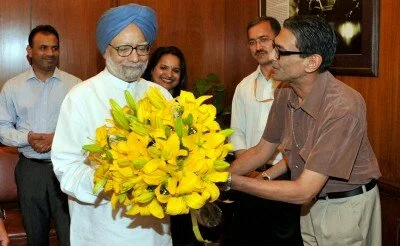 On last day at work, Manmohan Singh gets a standing ovation
Manmohan Singh who chaired the last meeting for the economic panel of his cabinet was greeted by emotional farewells and standing ovation. Mr. Manmohan Singh will vacate his office on Saturday a day after the Lok Sabha elections will be declared. Mr. Singh blessed his staff and even congratulated for the good work they had done all these years. Manmohan Singh is going to give a farewell party at his official residence before vacating it on Thursday. Sources says that INC president Sonia Gandhi will host a dinner for him and a momento will be presented to him which will have the signs of the Union ministers, top Congress leaders and Congress committee members. Manmohan Singh will be meeting Pranab Mukherjee after attending his office for the last time on Saturday.
Exit poll results: Modi to lead India.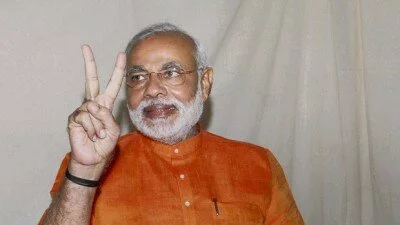 Exit poll results: Modi to lead India
The results of four major exit polls that were conducted in our country showed that Narendra Modi who is an Hindu nationalist would win the 2014 General elections with a clean sweep. The whole election process was thrilling from beginning to end. The people of Bihar, Uttar Pradesh and West Bengal voted on monday thereby bringing this largest election of democracy to a climax. BJP carried out its extravagant campaigning throughout the nation through every possible means and assured the people to improve the economy of our country and create more jobs once it comes to power. Still there are many things that depend on getting enough seats for Modi to win the election with clear majority. A number of exit polls have been conducted throughout the nation before the final results of the ballots are yet to be announced. If Modi wins the elections then it would be shocking for all the parties across the nation, who have never left the chance to mention that Modi is an hardcore Hindu dictator who is responsible for the killings of large number of Muslims in the state of Gujarat in 2002. The communal riots of 2002 have been a black mark on the political career of Modi. He denied of all the charges against him and even the enquiry commission could not find any solid evidence to nail him. Modi's popularity in last few years has made US and the European nations to rethink over their decision. Modi has been successful as the chief minister of Gujarat for more than a decade and is presently running the government for the third time. The wining party needs to get 272 seats to form the government. Coming to that number with the help of other small and regional parties is not a big deal. It would be thrilling to see the final outcome of the election which was divided into 9 phases and took 5 weeks to complete.
The battle of Varanasi- Who will win the fight?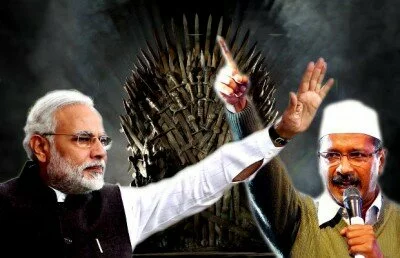 The battle of Varanasi- Who will win the fight
Varanasi has become a battle field after Narendra Modi the prime ministerial candidate of BJP and AAP chief Arvind Kejriwal decided to fight against each other from here. The city witnessed much of drama and tension in the last few days when the top leaders came to Varanasi for campaigning. Arvind Kejriwal came to the city and campaigned for his party. Hundreds of AAP supported flowed into the city. Kejriwal took bathe in the River Ganga and thereby sought blessings to win the elections. He talked with the people and even did his best to woo the muslim voters. Narendra Modi and his supporters campaigned for the party by every possible means to win the hearts of the people in the form of votes. Modi had decided to hold three rallies in the city but got upset after one of them was cancelled by the DM over security issues. A mass protest was carried out by the party and even the working of the EC was questioned. They demanded for the transfer of the DM which was not accepted by EC. Following the sequence of events and looking at the sensitivity of the situation a Special Observer was appointed in the city. Rahul Gandhi who visited the city campaigned for his party candidate Ajay Rai who is contesting for elections from Varanasi against Modi and Kejriwal. BJP got furious after Rahul held roadshow at the same place where BJP was denied permission. Different parties came up with different campaigning techniques and even tried to take help from the locals to woo the voters. Today the city goes for election. More than 16 lakh voters will cast their vote. It will be thrilling to wait for the results to come and see what the people of Varanasi really have to say through their votes. So just wait and watch.
BJP open for alliance to form government, TMC, BSP distances self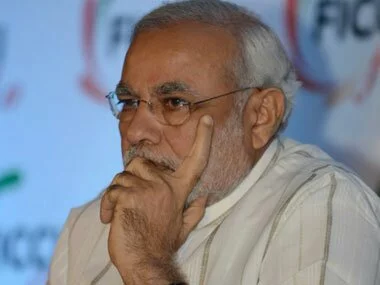 BJP open for alliance to form government, TMC, BSP distances self
With just a week to declare the election results, BJP declared that it will take support from any party to form the government. BJP may face trouble as TMC and BSP has already denied to give support to the party. TMC spokesperson Derek 'o Brien said that his party do not have any interest to support the BJP government if it is led by Modi. He added that the doors will be shut for the party and the keys would be thrown away. After Modi said during a TV interview that it will take support from Jayalalitha, Mamata Banerjee and Mayawati, Mayawati made a quick press conference and declared that it will not support Modi to form government. BJP which was targeting to get 272 seats to form a government is now claiming to get more than 300 seats. But while reaching to the final stage of elections, there is an unrest in the party as some people think that they may fall from gaining the required seats. This unrest has led the party to think of the allies that they will require to form the government. If the party manages to get 250 seats then getting allies would not be a big issue.
Varanasi: Parties set to please muslim voters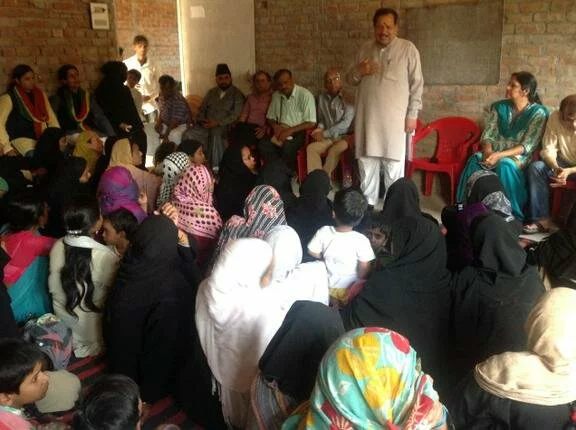 Varanasi: Parties set to please muslim voters
Varanasi which comprises of large number of muslim voters will go for poll on May 12th which is the last phase of the Lok Sabha election. All the political parties like AAP, BJP, INC, Samajwadi party, etc are trying their best to please these voters. The muslim supporters of BJP are seen moving around the city and raising slogans of Modi. They are trying their best to win the votes from their community. It is a very difficult task for the party but they don't want to leave any stone unturned. But many of the people from the community are not pleased by this effort. One of the muslim resident of varanasi said that he is not impressed by BJP and cannot neglect the fact about what had happened in Gujarat. The scene is no different in Banaras, there too all the parties are trying their best too woo the 3 lakh muslim voters. They even wear the skull cap and spend the entire day in mosques to get the required attention. All the parties have brought in their leaders from the community to get votes from the muslim community. Congress have brought Salman Khurshid and Rahman Khan in the field while AAP have taken the support of a local muslim youth. Whatever be the thing the votes of the minority community would definitely play a major role in deciding the future of these parties in Varanasi.
BJP to sit on Dharna, not to perform Ganga arti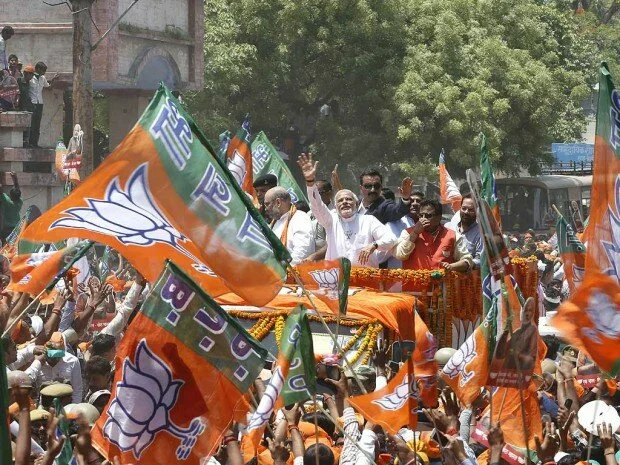 BJP to sit on Dharna, not to perform Ganga arti
After BJP's prime ministerial candidate Narendra Modi was denied permission to hold a rally in Baniabagh, party has decided to go on dharna and conduct a roadshow in Varanasi. Modi who had received permission to perform the Ganga arti said on Twitter that he wont perform the arti. He even said that he asks Mother Ganga to forgive him as he won't be able to perform the arti today. BJP who is unhappy with the decision of the authorities have decided to go on with a dharna and a roadshow in the city of Varanasi on thursday. They are not happy with the working of EC and said that EC have failed to maintain the neutrality while performing their duties and thereby party is demanding EC to take necessary step over the decision of local authorities. Through Twitter Modi said that, all the party karyakartas will be the part of satyagraha. He even asked his supporters to maintain peace during the whole protest. Things turned bad yesterday when Modi was denied the permission to address one of the three rallies in Varanasi. BJP expressed its displeasure and said that they will protest against the decision. Party even said that it was the involvement of SP government because of which authorities took such step. Amit Shah, the in charge of the party in UP said that they will demand the transfer of the DM and will go with the protest. Enraged Arun Jaitely said that EC has failed to perform its duty and it would be better for them to leave the office if they cannot perform their duties well. He added that he has not used the word bias but would definitely say that EC has failed when it comes to its duty, EC should leave its office if cannot handle the election pressure. He further added that it is not for the first time that people with high popularity is participating in elections. The District Magistrate had given Modi the permission to perform Ganga arti and hold a small meeting at a hotel in the city. They said that they have taken such a step due to security issues. Replying to the letter of Arun Jaitely, EC said that they have already given permission to the two rallies and discussion for the third one is going on. DM had denied it on the ground of security concern and discussions are going on to work on the third rally.
Nitish Kumar's government will come down after election, claims BJP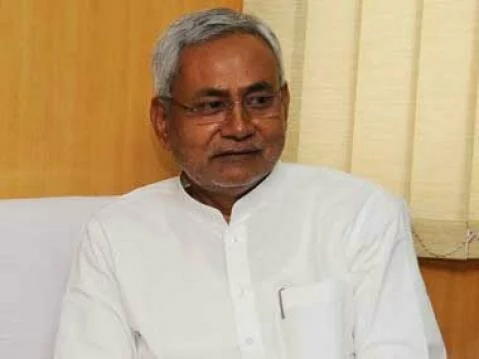 Nitish Kumar's government will come down after election, claims BJP
While elections are still going on and results are yet to be declared, BJP has started to attack the Nitish Kumar goverment in Bihar. After splitting from BJP, Nitish Kumar formed government in Bihar. BJP leader Aswini Kumar Chaubey said that many leaders of JDU are not satisfied by the decision of Nitish Kumar to split from BJP. They even claimed that they have no part in the governance as Nitish Kumar is acting like a dictator. Sushil Kumar Modi the former deputy chief minister of Bihar said that 52 JDU MLAs are in contact with BJP. He added that Nitish Kumar government will fall as there are internal dissatisfaction within the party and even further added that the MLAs were against the split and for the same reason they are working for BJP by going against their own party as they don't want RJD to take advantage of the situation. Many of the ministries still lay vacant without proper appointment as JDU chief Nitish Kumar fear that if he gives such portfolios to his MLAs then they may turn rebel against him. For the same reason those ministries are now looked after by Nitish Kumar itself. Another interesting fact is, many MLAs of BJP have come out in open and have extended their support to Nitish Kumar. So wait and watch as election results will definitely be enthralling.
Court asks police to submit report by May 21 over issue of Modi's affidavit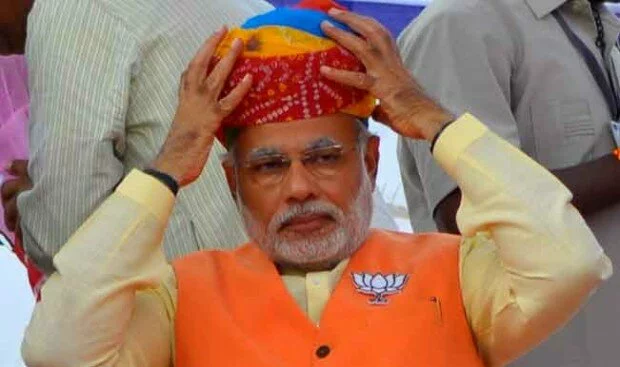 Court asks police to submit report by May 21 over issue of Modi's affidavit
Ahmedabad: AAP leader Nishant Verma has registered a complaint where he have accused Narendra Modi for hiding his marital status in the affidavit that he had filed during 2012 Assembly Elections. A local court has expressed his dissatisfaction in the overall approach of police investigation and following which it has asked the police to submit its report over the case by May 21. When the court proceeding was started, the police officials who were part of the investigation said that the case has been handed over to the crime branch. MM Sheikh, the additional Chief Magistrate was not happy with the written reply and summoned PD Champavat- the inspector of the Ranip police station. Champavat told the court that currently crime branch is investigating the case so the report should be sought from them. Seeing the cold approach of police over the issue court asked the police to submit its report by May 21. Modi has mentioned Jashodaben as his wife for the first time when he was filing the mandatory affidavit for the Vadodara Lok Sabha seat along with his nomination papers for 2014 Lok Sabha Elections.Earlier he had left the column blank. This whole issue has stirred up the opposition who were looking for a chance to attack BJP's Prime ministerial candidate. After police didn't show much interest in filing the FIR, the AAP leader approached the court and the Chief Electoral Officer Anita Karwal asking to take strict action against Modi.
Rahul Gandhi faces the toughest political competition in Amethi this election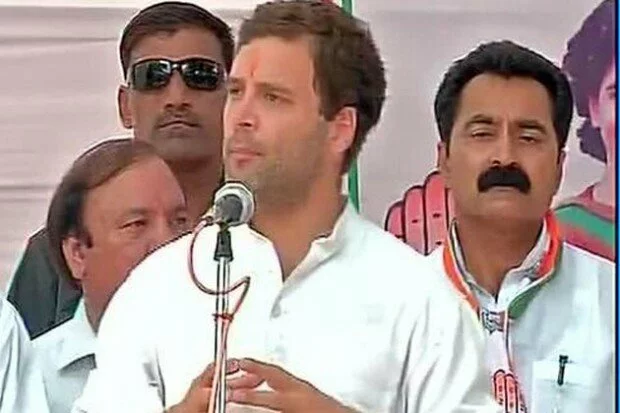 Rahul Gandhi faces the toughest political competition in Amethi this election
Amethi : Congress Vice-president is fighting against 33 candidates in Amethi. In all probability, this seems to be the toughest political contest Gandhi is facing in his life against competitors like Smriti Irani of BJP and Kumar Vishwas of AAP. There are a total of 34 candidates including Gandhi who are contesting. Apart from Irani and Vishwas, more than a dozen unknown political parties are contesting against Gandhi. These unknown parties claim that they stand for Dalits, farmers and poor voters. Apparently they may create confusions among the voters. There are around 17 independents as well who are contesting against Rahul Gandhi. The Amethi residents feel that the real fight is between Smriti Irani, Kumar Vishwas and Rahul Gandhi whereas the others are just side kicks who are contesting for publicity.
Very sad to see DD striving hard to keep freedom : Modi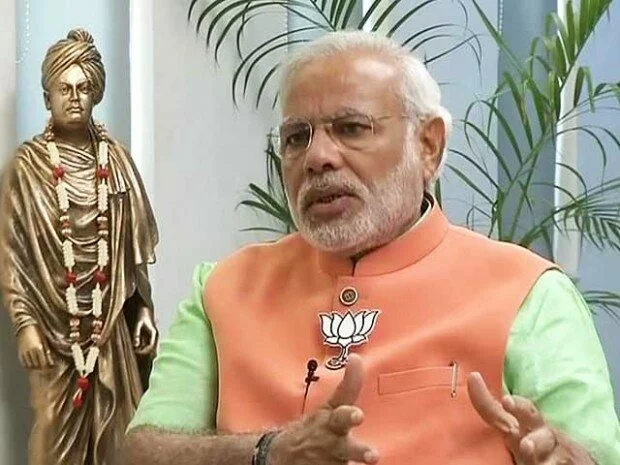 Very sad to see DD striving hard to keep freedom : Modi
Gandhinagar : BJP's Prime Ministerial candidate slammed the government over his edited interview issue. Modi tweeted today wishing the journalists on World Press Freedom Day that he is extremely sad to see Doordarshan struggling so hard to keep professional freedom. His remarks came after BJP complained about his interview being edited heavily on government's orders. Modi's office has now released the unedited full version of the interview. Among the portions that were removed from the interview were regarding his friendship with Ahmed Patel, political secretary to Congress President Sonia Gandhi and about Sonia's daughter Priyanka Gandhi who is a daughter figure to Modi. Meanwhile Prasar Bharati, broadcaster of Doordarshan said adding fuel to the fire that they must get more autonomy and they are in a "shadow of government" that brings no credibility.
BJP and Congress in dispute over DD editing Modi's interview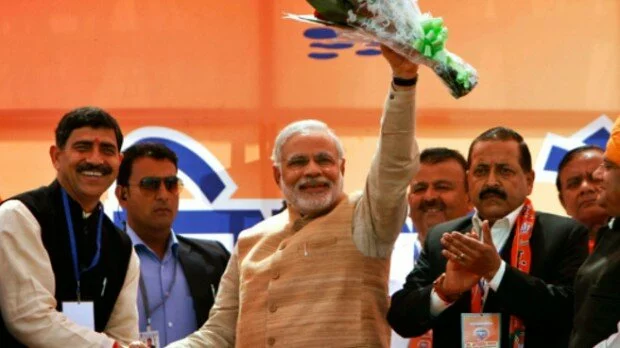 BJP and Congress in dispute over DD editing Modi's interview
Speculations are running wild that some of the interview parts including Modi's 'Priyanka Gandhi is like a daughter to him' remark had been removed. A political controversy had sparked on Thursday over public service broadcaster doordarshan regarding this. The BJP demanded answer from the government while the Congress downplayed the issue. The interview was telecasted on Doordarshan on April 27. Finance Minister P Chidambaram told media that he did not know what was edited from Modi's interview but the editor has the authority to do so with time and space. He also added that though he is happy about Modi considering Priyanka a daughter, he is unsure of how Priyanka might think about it. He also added that some sentences were deleted in his own interviews in the recent times. Information and broadcasting minister Manish Tiwari said the ministry does not interfere in the news agenda of Prashar Bharati in which Doordarshan is a constituent. He said Bharati was a board-based organisation. However, the BJP was not buying any of it. Its spokesperson Nirmala Sitharaman said that the ministry alleges about keeping distance but then why the interview aired three days later and who would be censoring the the same. UPA government owes a reply to all these queries.
LS Elections : High voter turnout in the 7th phase, fate is sealed for 1295 candidates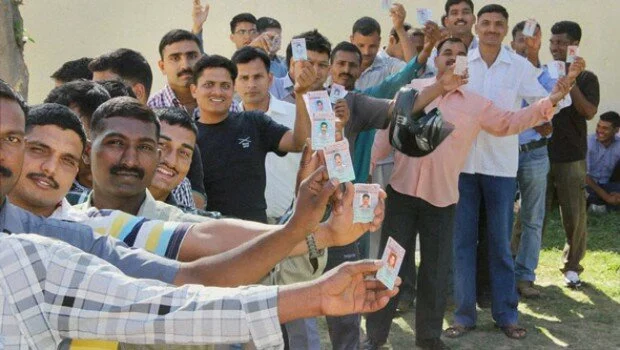 LS Elections : High voter turnout in the 7th phase, fate is sealed for 1295 candidates
New Delhi : Electors in 89 seats came out in large numbers across seven states and two union territories to outweigh the election figures in 2009 despite low turnout in the lone seat of Jammu & Kashmir. There was a high voter turnout in Punjab, Daman & Diu, Dadra & Nagar Haveli , West Bengal and Telangana region of Andhra Pradesh. Gujarat, Bihar and Uttar Pradesh saw a moderate turnout. Thus voting has taken place in 438 seats so far. And the fate of 1295 candidates are sealed in thousands of EVMs which will be opened for counting on May 16. While Gujarat recorded 62% voter turnout for all 26 seats, Punjab recorded 73% turnout, Telangana with 70% , UP recorded 57.10% , West Bengal with high voter turnout of 81.35% , Bihar with 60% turnout, Dadra & Nagar Haveli with high turnout of 85%, Daman & Diu with 76% and a low turnout was recorded in Jammu & Kashmir's Srinagar with only 25.62%. As reported by sources, polling was largely peaceful with some minor scuffles between rival parties in Punjab and West Bengal.
Kejriwal says BJP is terrifying the public in Varanasi, people are afraid to vote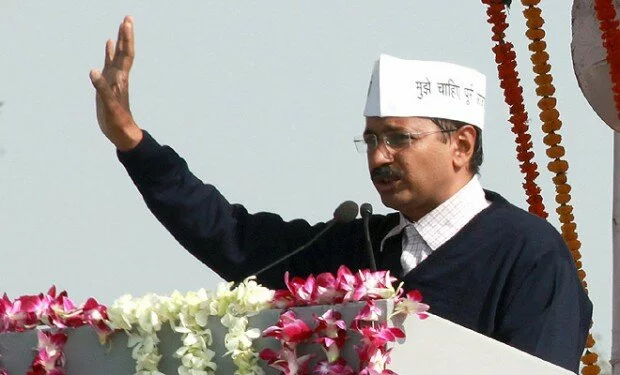 Kejriwal says BJP is terrifying the public in Varanasi, people are afraid to vote
Varanasi : AAP Chief Aravind Kejriwal hit out at BJP following the attack by its members on AAP counterparts, saying BJP is terrorizing the public. "Earlier only I was attacked now even the common people are targeted by the BJP." said the AAP Chief. Claiming that the Varanasi residents are afraid to vote, Kejriwal said, "Central forces needs to be deployed. We want more security for the people here in Varanasi." Remarking about the political combat between Congress and BJP over Vadra, Kejriwal said, "If the BJP is serious about him, then why Rajasthan's Vasundhara Raje government not arresting him? This is a Congress-BJP match fixing. If the BJP comes to power, they will not arrest Vadra while Congress has promised that they will not take any action against snooping scandal in Gujarat." Three AAP members have been allegedly attacked on Monday by some suspected BJP workers in Varanasi's Assi Ghat. An FIR is filed against 15 unidentified persons.
Gujarat not completely under "Modi wave", Congress has 5-6 seats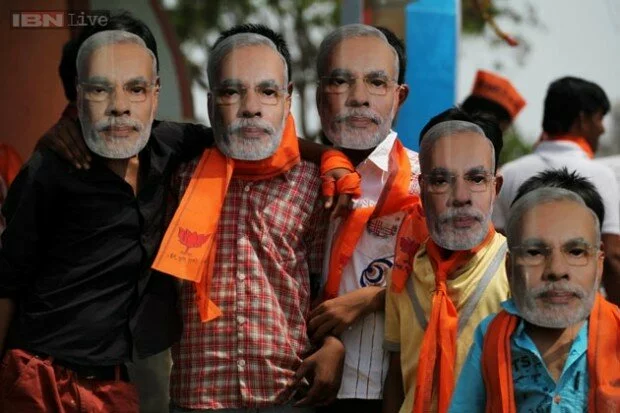 Ahmedabad : "Let us vote a Gujarati to be Prime Minister" says a newspaper advertisement by BJP now a days in Gujarat. It gathers the political mood in the state ahead of polling on April 30 where all 26 seats will go to polls. Its all about "Modi wave". But to show Congress off completely from the state would be incorrect, despite its claims of winning more seats than BJP in the state. The Congress gears up for a tough fight in 5-6 seats against BJP and may even win these.
The Twin neighbouring seats of Kheda and Anand are expected to witness close combat in central Gujarat. The Congress is also expected to win the tribal dominated Bardoli seat in South Gujarat.
Modi has started campaigning only last week at Gujarat. He has been doing so especially in those areas where BJP has weak link, in a move to win as many votes as possible. As for Congress, top leaders Sonia and Rahul Gandhi have held rallies too.
Prime Minister's brother joins BJP, family shocked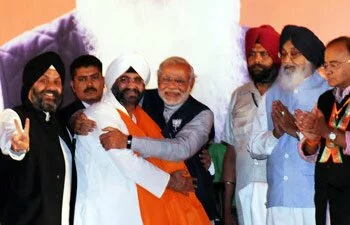 Prime Minister's brother joins BJP, family shocked
Prime Minister's step brother Daljeet Singh Kohli joined BJP party a day after PM had said that there is no "Modi wave" in the country and it was just created by the media.
He joined the party in the presence of BJP prime ministerial candidate Narendra Modi and Punjab chief minister Prakash Singh Badal . It happened in Amritsar where Narendra Modi had come to address a rally in support of senior party leader Arun Jailtey who is contesting from the Amritsar Lok Sabha seat. Mr. Kohli was seen sharing the dias with Narendra Modi, Punjab chief minister and other senior party leaders. Mr. Kohli said that he had come to express his support to the party. He further added that his brother Mr. Manmohan Singh is a honest politician who has given his best to serve the nation but never got a free hand in the governance of the country under the Congress leadership. Narendra Modi said "Mr. Manmohan Singh's brother has joined our party. It will increase our strength. Our party is not a membership party but a relationship party. " The family of PM was shocked by the turn of events and said that they are with PM and will support him. PMO sources said "His intentions are not known but he is free to pursue his political career." Mr. Singh has six sisters and he is the only son, his mother died at an early age. Mr. Kohli is Mr. Singh's step brother.
Former Prime Ministers of India
| Name | Took office | Left office | Party |
| --- | --- | --- | --- |
| Dr. Manmohan Singh | May 22, 2004 | May 26, 2014 | Indian National Congress |
| Shri Atal Bihari Vajpayee | March 19, 1998 | May 22, 2004 | Bharatiya Janata Party |
| Shri Inder Kumar Gujral | April 21, 1997 | March 19, 1998 | Janata Dal |
| Shri H. D. Deve Gowda | June 1, 1996 | April 21, 1997 | Janata Dal |
| Shri Atal Bihari Vajpayee | May 16, 1996 | June 1, 1996 | Bharatiya Janata Party |
| Shri P. V. Narasimha Rao | June 21, 1991 | May 16, 1996 | Congress (I) |
| Shri Chandra Shekhar | November 10, 1990 | June 21, 1991 | Janata Dal (S) |
| Shri Vishwanath Pratap Singh | December 2, 1989 | November 10, 1990 | Janata Dal |
| Shri Rajiv Gandhi | October 31, 1984 | December 2, 1989 | Congress (I) |
| Smt. Indira Gandhi | January 14, 1980 | October 31, 1984 | Congress (I) |
| Shri Charan Singh | July 28, 1979 | January 14, 1980 | Janata Party |
| Shri Morarji Desai | March 24, 1977 | July 28, 1979 | Janata Party |
| Smt. Indira Gandhi | January 24, 1966 | March 24, 1977 | Congress |
| Shri Gulzari Lal Nanda | January 11, 1966 | January 24, 1966 | Congress |
| Shri Lal Bahadur Shastri | June 9, 1964 | January 11, 1966 | Congress |
| Shri Gulzari Lal Nanda | May 27, 1964 | June 9, 1964 | Congress |
| Shri Jawaharlal Nehru | August 15, 1947 | May 27, 1964 | Congress |
Names missing from voters list, EC apologizes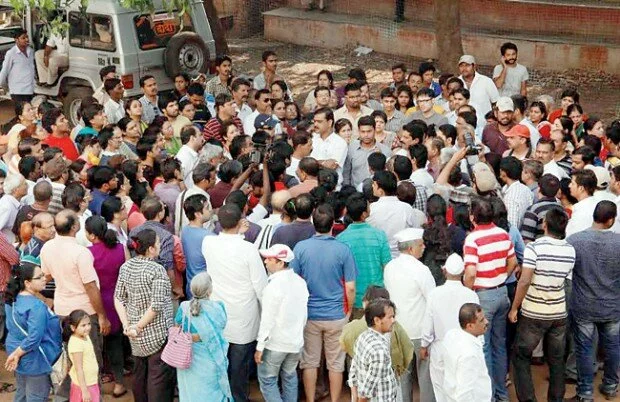 Names missing from voters list, EC apologizes
HS Brahma, the Election Commissioner apologized to the people and admitted that a negligence has happened from the part of EC after it was found that large number of names were missing from the voters list in Maharashtra. He said that they will look into the matter once the election ends. He further added that they will go on adding fresh numbers once the elections ends and will find out the reason for such mistake. He said that he had not seen such a mistake anytime in the past and for the same reason cannot understand the reason for the same. He said "The deletion of such huge number of names from the list must have happened at the ground level. The lack of coordination at the ground level may be the main reason." He further said that they have understood their mistake and will rectify it soon. The issue popped up after a large number of Mumbaikars complained and filed a PIL after their names went missing from the voters list. EC said that it had given advertisements in the newspaper addressing people to check for their names in the voters list. He added that the missing names will be added back to the list after May 20th when EC will start updating the list. The names of people including the name of HDFC chairman Deepak Parekh went missing from the list. He complained that his name is missing in the list and he did not receive his card too. Maharashtra CM Prithviraj Chavan blamed the corporates for not checking their names prior in the voters list before elections. Around 1 lakh names went missing from the voters list in Pune. People protested in front of the Council Hall whereas BJP demanded re polls in Pune.
Gujarat no 'swarg', Modi only concerned about chair: Sonia Gandhi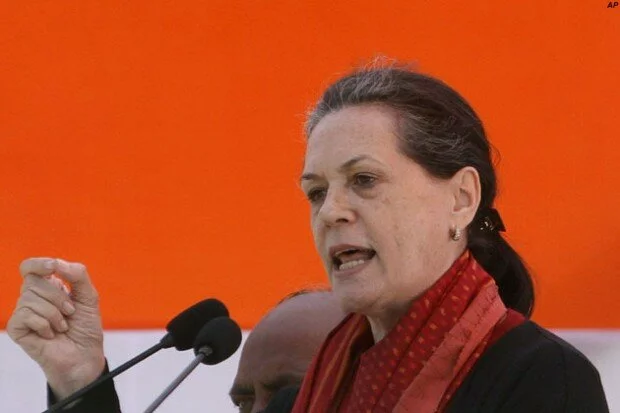 Gujarat no 'swarg', Modi only concerned about chair: Sonia Gandhi
Valsad: Congress President Sonia Gandhi on Thursday took on Narendra Modi on his home turf of Gujarat, saying the state was nowhere near "swarg" (heaven) as claimed by him, and accused the BJP's prime ministerial hopeful of being concerned only about his chair.

Addressing her first election rally in Gujarat, which goes to polls on April 30, she tore into Modi's much-touted Gujarat "development model" and appealed to the people to reject the "divisive" the ideology of RSS-BJP as it was "bad" for the country.

"The BJP leader claims if he comes to power, he will transform the country into 'swarg' (heaven). But he does not tell you the truth about difficulties which you might be facing in your day-to-day life," Gandhi said, targeting Modi without mentioning his name.

"The debt of Gujarat Government stands at 1.75 lakh crore, many villages do not get drinking water, every second child below the age of five is malnourished here and school dropout ratio is highest in Gujarat," the UPA Chairperson said.

"Most surprising thing is those who earn more than Rs 11 a day are not considered poor by the Gujarat Government. Now you tell is this 'swarg' (heaven) or something else?" she asked the people at the well-attended gathering.

"He is just interested in his chair. They are not interested in welfare of the poor people." Gandhi also targeted BJP and Modi on corruption and raked up the issue of non-appointment of Lokayukta for 10 years in Gujarat. "BJP has broken all boundaries of corruption. They are levelling baseless corruption allegations against Congress but it is we who brought a law like RTI. We have also taken strict action against those who were found guilty of indulging in corruption," the Congress chief said.