BJP and Congress in dispute over DD editing Modi's interview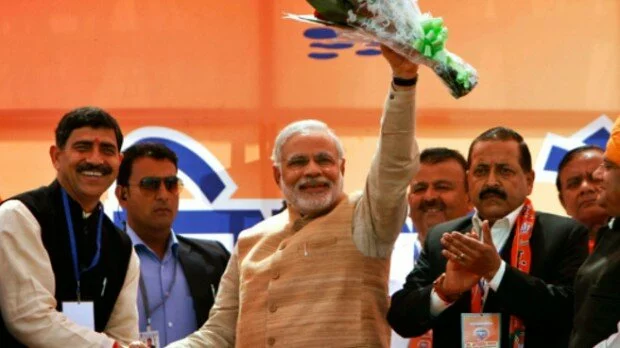 BJP and Congress in dispute over DD editing Modi's interview
Speculations are running wild that some of the interview parts including Modi's 'Priyanka Gandhi is like a daughter to him' remark had been removed.
A political controversy had sparked on Thursday over public service broadcaster doordarshan regarding this. The BJP demanded answer from the government while the Congress downplayed the issue. The interview was telecasted on Doordarshan on April 27. Finance Minister P Chidambaram told media that he did not know what was edited from Modi's interview but the editor has the authority to do so with time and space. He also added that though he is happy about Modi considering Priyanka a daughter, he is unsure of how Priyanka might think about it. He also added that some sentences were deleted in his own interviews in the recent times.
Information and broadcasting minister Manish Tiwari said the ministry does not interfere in the news agenda of Prashar Bharati in which Doordarshan is a constituent. He said Bharati was a board-based organisation.
However, the BJP was not buying any of it. Its spokesperson Nirmala Sitharaman said that the ministry alleges about keeping distance but then why the interview aired three days later and who would be censoring the the same. UPA government owes a reply to all these queries.