Rahul Gandhi faces the toughest political competition in Amethi this election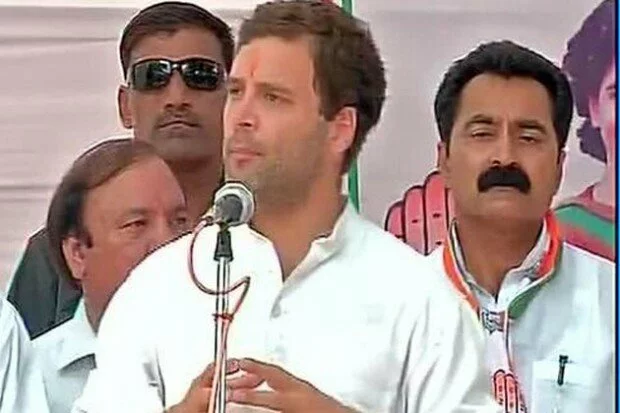 Rahul Gandhi faces the toughest political competition in Amethi this election
Amethi : Congress Vice-president is fighting against 33 candidates in Amethi. In all probability, this seems to be the toughest political contest Gandhi is facing in his life against competitors like Smriti Irani of BJP and Kumar Vishwas of AAP.
There are a total of 34 candidates including Gandhi who are contesting. Apart from Irani and Vishwas, more than a dozen unknown political parties are contesting against Gandhi. These unknown parties claim that they stand for Dalits, farmers and poor voters. Apparently they may create confusions among the voters.
There are around 17 independents as well who are contesting against Rahul Gandhi. The Amethi residents feel that the real fight is between Smriti Irani, Kumar Vishwas and Rahul Gandhi whereas the others are just side kicks who are contesting for publicity.