AAP to win in Varanasi: Kejriwal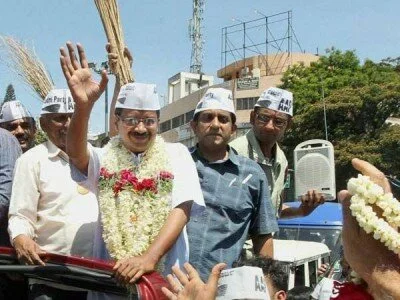 While talking to the media, Arvind Kejriwal said that his party will win the votes from Varanasi. He said his party is competing against the BJP prime ministerial candidate Narendra Modi and there is no competition with Congress. He further added that Modi will lose the election while Congress leader Ajay Rai does not come in the competition. Kejriwal even asked the people to come out and vote.
Reacting to the comments of Arvind Kejriwal, Ajay Rai said that he will win the election with clear majority. People of Varanasi will support him as he is from the same place.