Akhilesh Yadav in Varanasi to campaign for the party.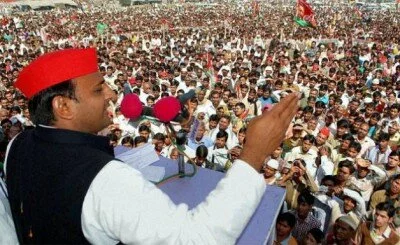 Varanasi: Akhilesh Yadav will be campainging in Varanasi on saturday for SP leader Kailash Prasad Chaurasia. Varanasi had been a place for high voltage drama for last few days after senior leaders of different party campaigned in the city.
While talking to the media during his campaigning in Varanasi, Akhilesh said that he is confident about party winning the Varanasi seat. He added that party is strong from the organizational point and that will take party to victory.
Varanasi will be witnessing a heated battle between Rahul Gandhi of Congress, Narendra Modi of BJP and Arvind Kejriwal of AAP.
Narendra Modi had already visited the city and had done campaigning for the party while Arvind Kejriwal too did it for AAP.
Rahul is campaigning in the city for Ajay Rai who is contesting for Congress from the Varanasi seat.
For Latest Election Results Click Here -> Live Election Results 2014