Amit Shah calls Azamgarh a 'terrorist premise', Congress asks EC to take action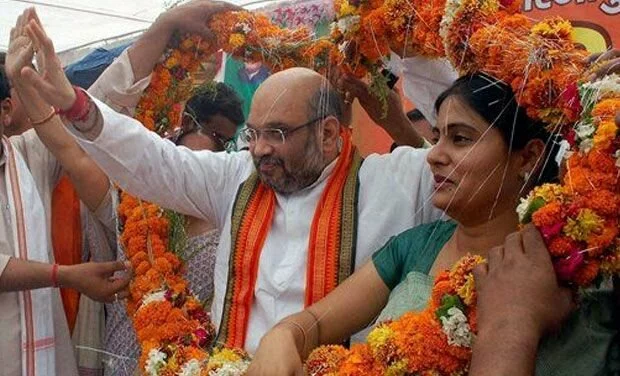 New Delhi : BJP UP in charge Amit Shah had called Samajwadi Party Chief Mulayam Singh Yadav's constituency of Azamgarh a base for the terrorists. He blames SP for permitting the place as a terrorist premise by supporting it and that the terrorists have lost fear of dominance by initiating attacks on other parts of the country from Azamgarh.
Reacting to Amit Shah's statement about Azamgarh, Congress leader Digvijay Singh hit out at Shah saying he strongly condemns on what Shah said and the EC should take actions against him.
When asked about political attacks, Samajwadi party leader Abu Azmi said he has no links with the Indian Mujahideen in spite of knowing Faizan Ahmed, the person who operates IM. He also assured that he will never have any connections with those who wish to destroy the country