Bihar elections 2015: Asaduddin Owaisi's AIMIM to Contest in Seemanchal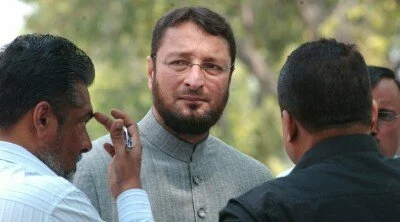 Bihar elections 2015: Asaduddin Owaisi's AIMIM to Contest in Seemanchal
Hyderabad: Asaduddin Owaisi, the president of All India Majlis­e­Ittehadul Muslimeen (AIMIM)
on Saturday informed that the party would contest the upcoming Bihar polls in the Seemanchal region.
Encouraged by his achievement in Maharashtra Assembly polls 2014, Owaisi is testing waters for Bihar in the contest to polls.
It is still not clear about the number of seats which he would field candidates in the region comprising of nearly 38 seats.
Owaisi told reporters that the number of seats it will be contesting will be soon announced by All India Majlis­e­Ittehadul Muslimeen (AIMIM).
The seemanchal region of Bihar comprises four districts­ Purnea, Araria, Kishanganj and Katihar.These districts altogether rank as one of the most backward regions of India.
Low literacy rate, poverty, unemployment, corruption and health and sanitation are some of the major concerns of this region.
Seemanchal has 24 assembly constituencies.
Hyderabad MP said that the main issue of the Bihar polls, for his party will be the backwardness of Seemanchal. "Seemanchal has remained backward as it has been ignored by major parties in Bihar. Our main goal is to develop this region," he said. He also announced that Akhtarul Iman will be the president of AIMIM for Bihar unit.