Bihar Elections: BJP Announces First List of 43 Candidates, Allies Dejected Over Seat Share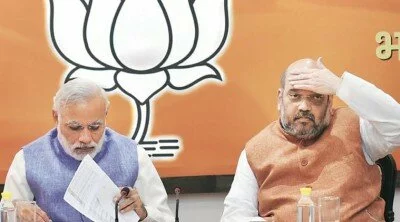 Bihar Elections: BJP Announces First List of 43 Candidates, Allies Dejected Over Seat Share
NEW DELHI: Tuesday night, putting out a list of 43 candidates, the BJP became the first one among the block to release the name of candidates for Bihar assembly. Among the list of 43 names, 26 are the sitting MLAs. Focusing on youth aspirations and to balance caste equations, BJP has denied tickets to three MLAs.
The Central Election Committee (CEC) of BJP finalized 34 candidates from among 81 seats running to polls in the first two phase- October 12 and October 16. Nine more candidates will be joining from other phases. Thus, a total of 43 candidates announced by BJP.
According to the ticket announcements, 15 of 22 sitting party MLAs from these two phases have been renominated by BJP. According to the released list of candidates it appeared that the renomination of BJP MLAs from five different assembly segments Pirpainti, Teghra, Rajauli, Gurua and Katoria have been denied by the party considering their victory in assembly segments 2010.
The list included 19 candidates from the first phase while from the second phase 15 candidates are included. As well as additional nine candidates from other phases were announced.
Among the list of nine candidates from other phases, prominent sitting MLAs have been nominated by the party, including Nand Kishore Yadav, the leader of opposition in state assembly, BJP's national vice-president Rendu Devi among others. The list of nine candidates was proposed to include names of prominent MLAs from different social groups to indicate special consideration to prominent social groups of BJP's for the leader of those communities.