Bihar Elections: NDA Firms up Action Plan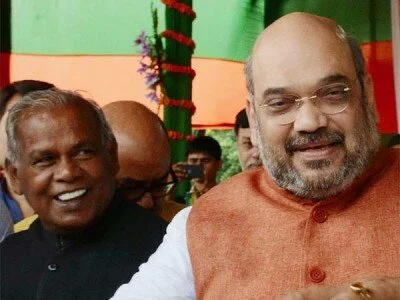 Bihar Elections: NDA Firms up Action Plan
Patna: Over much bargaining by the Hindustan Awam Morcha (HAM) led by Jitan Ram Manjhi and some dissatisfaction for Paswan's Lok Janshakti Party (LJP) and the Kushwaha-led Rashtriya Lok Samata Party (RSLP), The NDA has finalized its seat sharing arrangement.
This time in Bihar, the BJP-led NDA will be nominating more Muslim and Yadav candidates to neutralize the formidable social alliance of Nitish Kumar and Lalu Prasad Yadav. NDA believes that the inclusion of Jitan Ram Manjhi will give them the advantage in the state having the deep caste fault lines.
BJP leader of Bihar, Sushil Kumar Modi who is a strong contender for the post of CM if NDA wins, today said that people believe that development has become a misfortune after Nitish Kumar has left BJP and joined hands with the RJD and congress.
The former deputy chief minister asserted that NDA has no "allergy" with Muslims and said that this time, his party would put up more Muslim candidates. "BJP and its allies will certainly include more Muslims," he told reporters and claimed that Muslims have good chemistry with Bihar BJP.
Bihar BJP chief Mangal Pandey informed PTI that more Yadavs will be contesting on BJP's tickets this time.
Sushil Kumar Modi said people believes that Nitish Kumar would carry on fighting with the Centre for one reason or the another and so they want BJP in power for the development of the state.
Mahadalit leader Jitan Ram Manjhi inclusion in the alliance will give an advantage to NDA, he said, adding that, in the Lok Sabha polls the community had mostly voted for Nitish Kumar.