Bihar Polls: Mulayam Singh Yadav Exits the 'Grand Alliance', Will Fight Bihar Elections Alone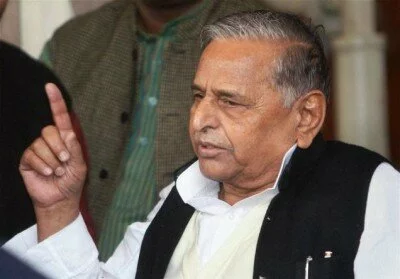 Bihar Polls: Mulayam Singh Yadav Exits the 'Grand Alliance', Will Fight Bihar Elections Alone
Lucknow: Strengthening its reputation as a volatile ally, Mulayam Singh Yadav on Thursday said that his Samajwadi Party exited the 'Grand Alliance' formed with Nitish Kumar, Lalu Prasad Yadav and Congress. His party will fight the Bihar elections alone.
In Lucknow party leader, Ram Gopal Yadav told reporters, "The Samajwadi Parliamentary board has decided to fight Bihar elections, independently."
"If needed, the party will ask support from some other parties, but that is not decided yet," He added.
The parties had united to block the BJP, whose campaigns are being led by the Prime Minister Narendra Modi.
According to Mulayam Singh Yadav, the five seats allocated to his party by the alliance are significantly inadequate. When the distribution was announced for the first time, Samajwadi Party was given none.
There are has no state legislators or parliamentarians from Bihar in Samajwadi Party, so the reason for this breakup lies in a fragment to the stated unity of parties that have combined against the BJP.
Some of the members in Mulayam Singh's party have argued that the Samajwadi Party could be could be considered as strengthening the BJP by exiting from the secular alliance. A perception that could affect the party adversely when it takes on the BJP in Uttar Pradesh, where it will seek to retain power in elections to be held in 2017.
Bihar Chief Minister Nitish Kumar, earlier while announcing the seat sharing formula said that the JD(U) and RJD will contest 100 seats each and the Congress will contest 40 seats. He had also expressed his hope that other parties like the NCP and the INLD will also join the alliance
Nitish Kumar, who has served Bihar for two consecutive terms as Chief Minister, is the candidate of the non-BJP alliance.
The BJP and its other three allies have decided that the PM – who has held four public rallies in Bihar, drawing huge audiences – will be asking votes directly for him, and not for a presumptive Chief Minister.