Congress campaigns over emotional card : BJP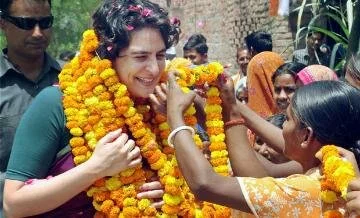 BJP while attacking Priyanka Gandhi back said that she plays her whole campaign drama on emotional card. She starts being emotional whenever the issue regarding the development of Amethi is raised.
Priyanka had earlier accused Narendra Modi for insulting her father Rajiv Gandhi while addressing a rally in Amethi. She said that Narendra Modi is playing low level politics.
Smriti Irani said that Congress got reply back when they hit out at their leader. Questions were asked regarding the development in Amethi and Congress went blank and left everything unanswered. They tried to play the emotional card on the people.
Modi in an election rally had hit out at Congress and said that when Rajiv Gandhi was the Party General secretary, it played politics of arrogance by abusing T Anjaiah who was the then chief minister of Andhra Pradesh.