DM who was attacked by BJP turns out to be a local hero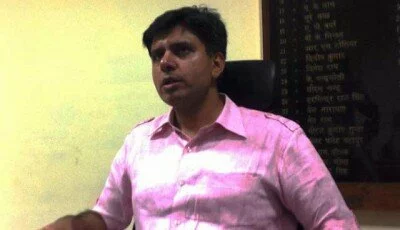 Pranjal Yadav who is the DM of Varanasi had to face the anger of BJP after he denied permission to carry out a rally in Varanasi. BJP was not happy by the decision and demanded EC to take action against him.
But the people of Varanasi have something else to say. They are happy by the work done by DM in Varanasi.
One of the local resident said that Varanasi got good roads by the effort of Mr. Yadav. A Student of BHU said that he even undertook the task of profiling Ganga and thereby protecting it from caving in.
Even a BJP worker said that DM had provided all the facilities and thereby had supported all the other campaign activities of BJP in Varanasi. He added that DM would not have cancelled the rally if it does not involved security issues.
It was earlier said that he was associated with SP member Ramgopal Yadav. But Ramgopal Yadav denied the of having any kind of family link with DM.
DM or family was not available to make a comment. An aide of DM said that DM is not happy much as his personal life is on focus.