Haryana Panchayat Polls dates Announced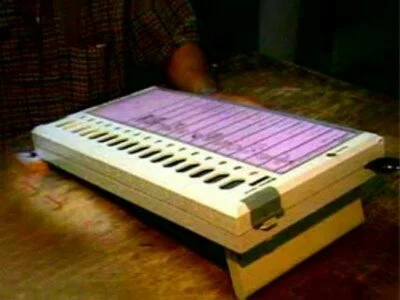 Haryana Panchayat Polls dates Announced
Chandigarh: Haryana panchayat polls dates are announced on tuesday, a day after the bill passed by the state assembly making it compulsory for the contesting candidates to possess minimum educational qualification and ensure that they have a functional toilet at their homes.
On Tuesday Haryana state election commissioner, Rajeev Sharma said that the panchayat elections were being organized in phases to ensure smooth operation of the electoral process and to provide adequate time to the contesting candidates for campaigning.
The state election commission announced the three-phase Panchayati Raj Institutions (PRIs) elections will be held on October 4, 11 and 18. The election will be carried out for approximately 72,000 posts of panchayat members, panchayat samitis and zila parishads.
"Elections would be conducted for 2,932 posts of 123 panchayat samitis, 393 posts of members of 20 zila parishads, and 6,197 posts of sarpanches and 62,471 posts of panches," Rajeev Sharma told media at Panchkula, neighboring Chandigarh.
On Monday, Haryana Assembly passed a bill under which the candidates contesting for panchayat elections in the state will have to assure minimum academic qualification and fulfill other criterias also.
According to the new bill, contesting candidates must possess a minimum qualification of matriculation (Class 10).
Scheduled Caste and women candidates must possess middle pass (class 8) qualification and Scheduled Caste women candidates will require to be at least class 5 pass.
The bill also made it compulsory for contesting candidates to ensure that they have a functional toilet at their home.
The candidates must also ensure that they do not have any criminal background, have not back-pedaled loans from cooperative banks and have cleared their electricity bills.
"All preparations are made to ensure independent, unbiased and peaceful elections," Rajeev Sharma said.
He said that 21,475 polling booths have been assembled, 4,123 among them have been categorized as sensitive and 4,265 as hypersensitive.
Nominations for the elections will begin on September 15. Nominations for the posts of panches, sarpanches will be received at village headquarters and those for the members of panchayat samitis will be received at block headquarters.