Kejriwal accuses Modi for politicizing the Varanasi issue.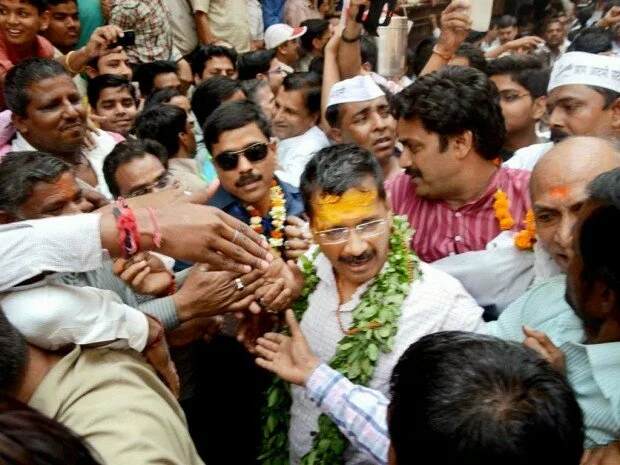 Arvind Kejriwal said that Modi is making a huge issue and he does not need any permission to perform an arti at the banks of river Ganga. He made such remark after Modi apologized to mother Ganga that he will not be able to perform the arti on the river bank today
Modi was suppossed to address three rallies in the city but was not able to go along with his plan after the authorities denied him permission to address one rally in Beniabagh.
Party was upset by the decision and said that they will sit on dharna and will go for an roadshow as a sign of protest. They have demanded EC to take proper action against the local authorities.