Kumar Vishwas in a verbal spat with police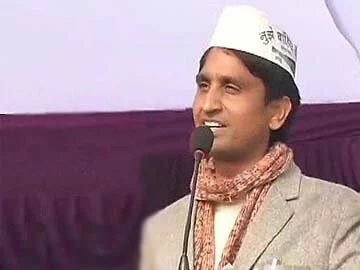 A dramaturgical situation was created on monday night when AAP leader Kumar Vishwas clashed with police officials.
A group of policemen rushed to the residence of Vishwas and asked all the people who don't have a voter card of Amethi to leave the place soon or face arrest.
All the party workers who had gathered there as a part of the campaigning was asked to leave the place. Vishwas said that his wife was also not having a voter card from Amethi and so DM had asked to arrest her.
He accused the police for harassment and said that the whole act was unjust as they were not targeting BJP or Congress.
Meanwhile police said that they were doing their duty and following the rules that was enforced by the Election Commission which stated that campaigners from outside Amethi should leave the place by the end of campaigning.