Laptop with the picture of Akhilesh Yadav seen inside the polling booth in UP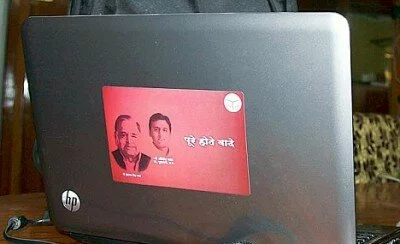 It has come to the notice that the laptop of a polling officer who was sitting inside the polling booth in chandauli of UP was having the picture of Samajwadi Party leader Akhilesh Yadav. BJP raised questions and said that it was against the model code of conduct of EC. Earlier Congress leader Ajay Rai was seen wearing the party symbol on his kurta and going for vote with the same.
The chief electoral officer Umesh Sinha said that DM has been informed about it and action will be taken against the polling officer.