LS Elections : High voter turnout in the 7th phase, fate is sealed for 1295 candidates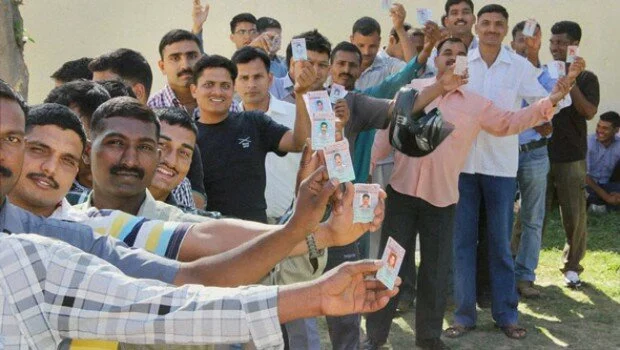 LS Elections : High voter turnout in the 7th phase, fate is sealed for 1295 candidates
New Delhi : Electors in 89 seats came out in large numbers across seven states and two union territories to outweigh the election figures in 2009 despite low turnout in the lone seat of Jammu & Kashmir.
There was a high voter turnout in Punjab, Daman & Diu, Dadra & Nagar Haveli , West Bengal and Telangana region of Andhra Pradesh. Gujarat, Bihar and Uttar Pradesh saw a moderate turnout. Thus voting has taken place in 438 seats so far. And the fate of 1295 candidates are sealed in thousands of EVMs which will be opened for counting on May 16.
While Gujarat recorded 62% voter turnout for all 26 seats, Punjab recorded 73% turnout, Telangana with 70% , UP recorded 57.10% , West Bengal with high voter turnout of 81.35% , Bihar with 60% turnout, Dadra & Nagar Haveli with high turnout of 85%, Daman & Diu with 76% and a low turnout was recorded in Jammu & Kashmir's Srinagar with only 25.62%.
As reported by sources, polling was largely peaceful with some minor scuffles between rival parties in Punjab and West Bengal.