Modi to address a rally in Amethi today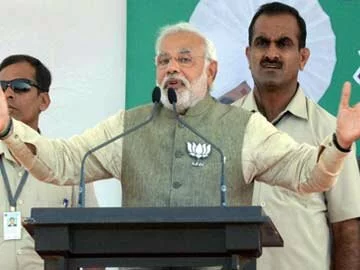 New Delhi : BJP's PM Nominee Narendra Modi seems to leave no stone unturned as long as his coming to power is concerned. Today Modi will be campaigning in Rahul Gandhi's Uttar Pradesh constituency, Amethi. Thus he breaks the tradition of top leaders refraining from campaigning in their opponents' constituencies. During a 3D rally on Sunday, Modi said that he's going to Amethi because of the workers' love and support.
The competition is going to be tough in Amethi for Rahul Gandhi as actor turned politician BJP's Smriti Irani and AAP's Kumar Vishwas are contesting against the Congress Vice-President.
Modi has chosen the last day of campaigning to hit Rahul's Amethi seat which had been Gandhi's for decades. Amethi will have voting on May 7, the second last phase of the nine phase Lok Sabha Elections.