Modi refused permission to address a rally in Varanasi.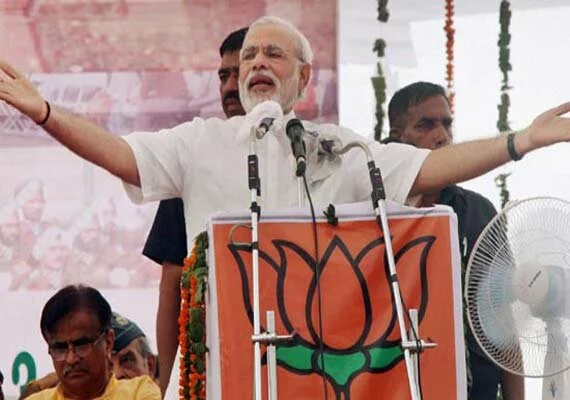 One of the three rallies that Narendra Modi was going to address in Varanasi was cancelled. It was cancelled as they didn't get permission from the authorities to hold a rally in Beniyabagh area.
Party expressed its displeasure over the matter and said that they will complain it to EC. They said that it was surprising and unacceptable for the party as such decision came from the authorities. They said that Modi was refused to hold rally in his own constituency. Authorities said that he could pray and perform the rituals the banks of Ganga.
Varanasi will go for polls on May 12 along with other 17 constituencies. The other two important leaders who will be contesting from Varanasi are Ajay Rai of Congress and Arvind Kejriwal of AAP.