No New Promises, Please: Nitish Kumar to PM Modi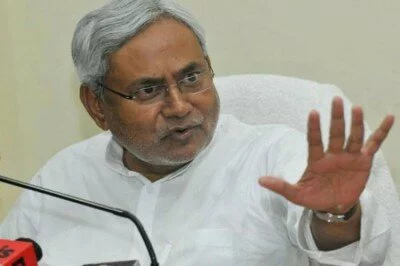 No New Promises, Please: Nitish Kumar to PM Modi
Patna: Intensifying the word-war with PM Modi, Bihar Chief Minister Nitish Kumar on Tuesday, asked him not to make new promises and smashed him for not conveying the promises which he had made during the Lok Sabha polls of 2014 and misguiding the people of Bihar by repackaging the old schemes of the state government and including it in the currently declared special package for the state.
Nitish Kumar asked PM Modi to "stop the rhetoric and chest thumping", and convey the promises which he had made ahead of the Lok Sabha polls of 2014.
"Show moral courage. Accept the inadequacies in conveying on old promises," The senior Janta Dal (United) leader, Nitish Kumar said in the series of tweets prior to the Modi's election rally in Bhagalpur.
Nitish Kumar implored Modi to respect the emotions of the people of Bihar who, he said "have been troubled by his unkept promises and unsavory comments."
On Modi's comment that something was unusual with Chief Minister's DNA, Nitish Kumar asked PM to take his "derogatory words" back.
"Show moral courage. Take back your derogatory words of questioning the DNA and calling the state Bimaru and people as durbhagyashali (unlucky)," Kumar said.
"No new promises, please. Abbreviate a believable action plan to convey on your previously made promises to the people," He said in one of the tweets.
The Chief Minister asked Modi to remain up to act properly to his previous election promise of decriminalization and not to declare tickets to the candidates having criminal background.