Pre-Poll Survey in Bihar: Advantage for Lalu-Nitish- Congress while BJP-led alliance will lose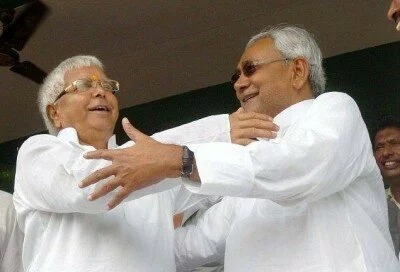 Pre-Poll Survey in Bihar: Advantage for Lalu-Nitish- Congress while BJP-led alliance will lose
NEW DELHI: According to a pre-poll survey, on Wednesday, out of the total 243 seats the RJD, JD(U) and Congress combined alliance in Bihar is expected to achieve nearly 116 to 132 seats in the assembly elections which is scheduled to be held in five phases between October 12 and November 5.
India TV – CVoter poll showed that the BJP-led alliance, including Rashtriya Lok Samata Party and Lok Janshakti Party, is predicted to get 94 to 110 seats.
The predictions are made on a methodology which is based on a random eccentric sample of 10,638 interviews which covered all 243 segments in Bihar during the last week of August and the first week of September.
"The margin of error is plus/minus 5 percent at the regional level and plus/minus 3 percent at the state level," C-Voter said.
In the Bihar assembly polls 2010, Lalu Prasad Yadav's RJD-led alliance with Paswan could achieve only 25 seats while the then BJP-JD(U) alliance had won 206 seats.
On asking the question about who would be the best Chief Minister, a majority of 53 percent respondents favoured Nitish Kumar, while only 18 percent favoured Sushil Kumar Modi and Lalu Prasad Yadav and BJP's Shatrughan Sinha both were favoured by only 5 percent each.
According to vote percentage, the Lalu-Nitish-Congress alliance is predicted to win 43 percent votes, while the BJP-led alliance is predicted to gain 40 percent votes and 17 percent votes going to others.
Nearly, fifty-six percent respondents said that the current elections will be in the favour of change.
Responding to a question on who was responsible for such a poor condition of the state, approximately 52 percent respondents held the current state government responsible while 35 percent respondents blamed the Central government.