Rabri Devi files police complaint for life threat.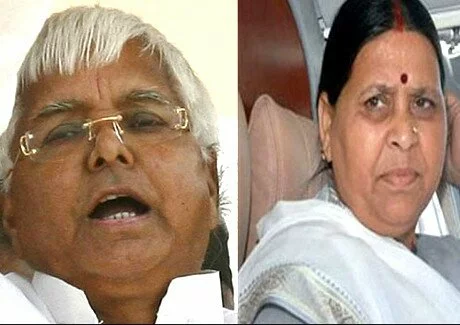 Lalu Prasad Yadav and his wife were stopped by police officials in Saran district when they were returning from a campaign on monday. He said that he will complaint the matter to the EC and will ask to take necessary action.
They were stopped by police and their vehicles were searched. Lalu Prasad Yadav and his wife opposed the police saying that there were no proper search papers and even no women police officials present on the site. Presence of a black SUV without proper number plate also added spice to the scene.
Lalu Prasad Yadav said that it was either a plot to kill them or to plant money in their vehicle and arrest them on that ground. Rabari Devi filed a complaint in Sonepur police station stating she has a life threat.
On the other hand police said that they had recieved information that Lalu Prasad Yadav and his wife were distributing money in Dighwara of Sonepur. He further added that the videographer was beaten up and his camera was destroyed by Lalu's men.
SP Sudhir Kumar Singh said that RJD leader tried to stop the government officials from performing their duty. A meeting will be held over the matter and it will be decided on what action should be taken.