Rahul Gandhi spotted at polling booth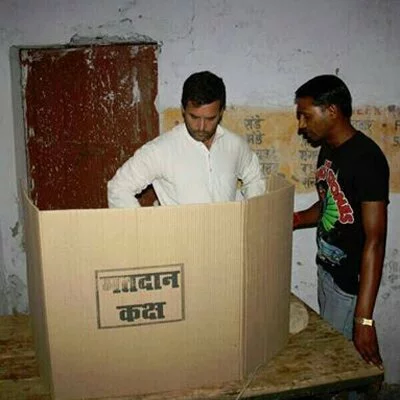 Amethi: Rahul Gandhi was seen present at the polling compartments and examining the EVMs at more than three polling booths in Amethi. Congress was accussed of poll capturing and doing bogus voting by AAP leaders.
Aap leaders even said that Rahul was travelling in Amethi with large number of vehicles. They complained to the authorities regarding the same.
Officials said that no such incident have took place and completely denied the claims of AAP. EC even accused AAP of spreading rumors in the city.