Ramdev's yoga camp banned in Amethi, following his "honeymoon" remark.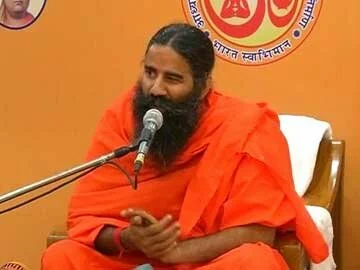 Amethi : Followed by a mocking remark about honeymoon by yoga teacher Baba Ramdev, his yoga camp is banned in Rahul Gandhi's Amethi constituency. Earlier this week, Ramdev said, "Rahul Gandhi goes to visit dalit homes for honeymoon and picnic. His mother has told him that if he marries a foreigner then he won't be able to become the PM. As he does not want to marry an Indian girl his mother wants him to be a PM first, then marry a foreigner."
Ramdev was supposed to hold camps in Amethi on Wednesday and Thursday this week. But the district administration has rejected approval for doing so as he misuses such camps for political speeches. Polling will take place at Amethi on May 7th, the penultimate phase of the nine phase Lok Sabha elections that ends on May 12th. The district magistrate of Amethi Jagatraj Tripathi said, " Baba Ramdev had asked permission for Yoga camps. He held similar camps in Lucknow and Fatehpur but he gave political speech. You cannot mix yoga with political talks hence we rejected his plea."
Ramdev who declared his support for BJP and its Prime Ministerial candidate, renounced Congress's claim that he has been campaigning for BJP in his yoga camps. He has been accused of insulting dalits and has been banned to hold programmes in UP and in HP.