Very sad to see DD striving hard to keep freedom : Modi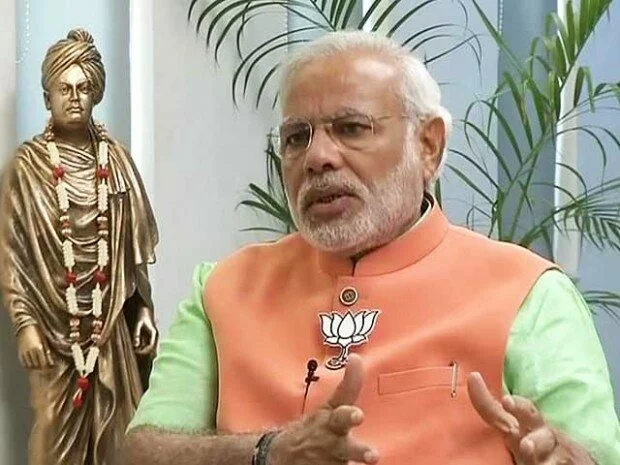 Very sad to see DD striving hard to keep freedom : Modi
Gandhinagar : BJP's Prime Ministerial candidate slammed the government over his edited interview issue.
Modi tweeted today wishing the journalists on World Press Freedom Day that he is extremely sad to see Doordarshan struggling so hard to keep professional freedom. His remarks came after BJP complained about his interview being edited heavily on government's orders. Modi's office has now released the unedited full version of the interview.
Among the portions that were removed from the interview were regarding his friendship with Ahmed Patel, political secretary to Congress President Sonia Gandhi and about Sonia's daughter Priyanka Gandhi who is a daughter figure to Modi.
Meanwhile Prasar Bharati, broadcaster of Doordarshan said adding fuel to the fire that they must get more autonomy and they are in a "shadow of government" that brings no credibility.