Show cause notice to Kejriwal, deadline ends today.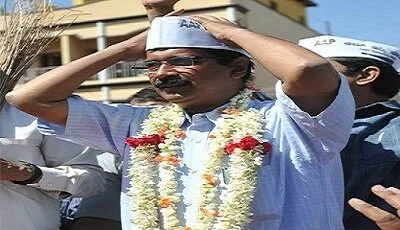 A show cause notice was issued against AAP leader Arvind Kejriwal for violating the model code of conduct that was issued by EC for the 2014 general elections. During his election rally in Amethi, Kejriwal had said that if even a single vote goes to Congress or BJP then it would be considered as betraying your country and your God.
EC has asked him to reply to the notice by the evening of May 13. It has also sent the CD that has the portion of the speech which was delivered by Kejriwal. If he fails to reply by the deadline then further action will be taken against him without prior notice.