Varanasi: DM has close relation with SP says BJP.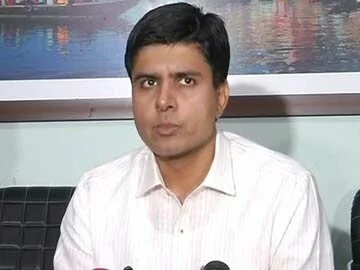 After Modi was denied the permission to conduct a rally in Varanasi, BJP went on protest and roadshow yesterday. Now BJP has come up with fresh allegations which states that DM Pranjal Yadav has close relation with the family of the ruling party of Uttar Pradesh.
They alleged that instead of conducting a fair and free elections in the state, Election Commission has ended up doing favors for the ruling party due to its close relationship with them.
SP's leader Gaurav Bhatia has denied the charges made by BJP and said that SP has no any kind of relation with the DM Pranjal Yadav.
Looking at the sequence of events EC said that it is highly displeased by the act of BJP. They even said that a national Party like BJP should not have protested against EC. He further added that EC is not scared of any party or body.
BJP delegation had filed complaint at the EC office for the cancellation of their rally and even demanded the transfer of the DM. EC stood by its officer and said that it cannot go against the advice of its local officers when it come to security issues. They said that they cannot transfer the officer.