Varanasi: Parties set to please muslim voters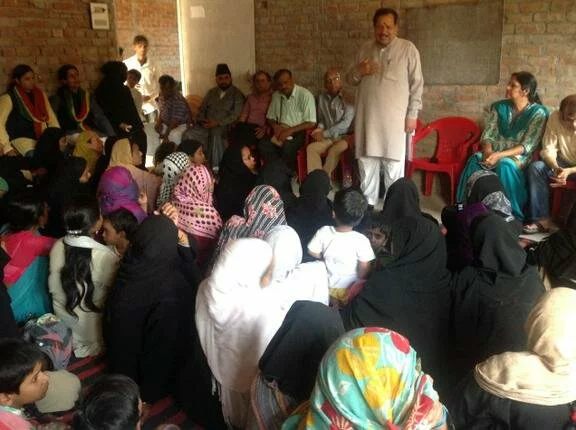 Varanasi: Parties set to please muslim voters
Varanasi which comprises of large number of muslim voters will go for poll on May 12th which is the last phase of the Lok Sabha election. All the political parties like AAP, BJP, INC, Samajwadi party, etc are trying their best to please these voters.
The muslim supporters of BJP are seen moving around the city and raising slogans of Modi. They are trying their best to win the votes from their community. It is a very difficult task for the party but they don't want to leave any stone unturned. But many of the people from the community are not pleased by this effort. One of the muslim resident of varanasi said that he is not impressed by BJP and cannot neglect the fact about what had happened in Gujarat.
The scene is no different in Banaras, there too all the parties are trying their best too woo the 3 lakh muslim voters. They even wear the skull cap and spend the entire day in mosques to get the required attention.
All the parties have brought in their leaders from the community to get votes from the muslim community. Congress have brought Salman Khurshid and Rahman Khan in the field while AAP have taken the support of a local muslim youth. Whatever be the thing the votes of the minority community would definitely play a major role in deciding the future of these parties in Varanasi.