1 killed in violence at polling booth in Assam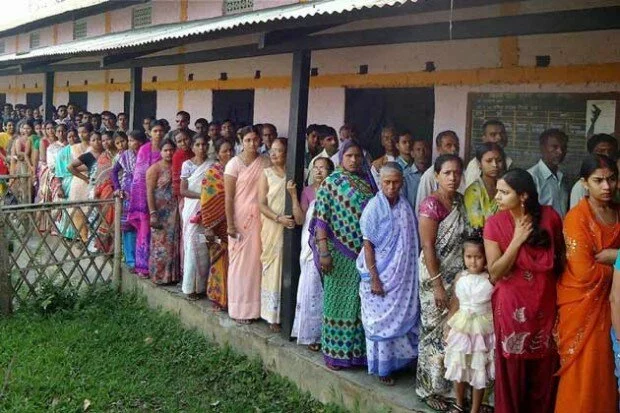 Guwahati: In an intention to capture a polling booth in Kokrajhar of Assam, a policeman was killed and another was injured after a mob attacked them. BSF officers opened fire at the mob.
Due to the violence, polling was stopped in five polling booths across the state. BSF squad and group of policemen who were deployed in the villages of Harbhanga and Balapra opened fire at the mob after they attacked the polling booth in order to save the election officials and policeman.
A senior official said that a mob of around 40 men attacked them in order to capture the booth. A policemen was killed and another was injured in the attack and 10 rounds were fired back.
In the attack the rifles of the policemen who were killed and injured were looted by the men. The situation was controlled immediately after BSF jawans plunge into action.