Eggs hurled at Chiranjeevi for calling Modi "Hitler"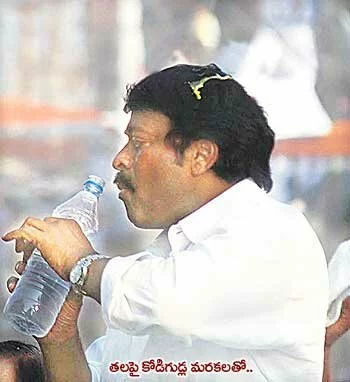 Machillipatanam: While addressing a rally in Koneru centre eggs were hurled at actor turned politician Chiranjeevi after he called Modi as "Hitler" and "tyrant" police said.
Chiranjeevi is the Andhra Pradesh election campaign committee chief and an Union Minister. In his speech he said, "Modi is a tyrant. He is a Hitler. He had been deliberately sidelining a number of senior BJP leaders, including former Prime Minister Atal Bihari Vajpayee and party veteran L K Advani.".
Minister continued his speech after the situation was controlled by police. Police has nabbed two suspects in this connection.
Apart from BJP, he also targeted TDP and YSR Congress. He said that even though the senior leaders left the party, the young and energetic leaders can do wonders in Lok Sabha elections.