Names missing from voters list, EC apologizes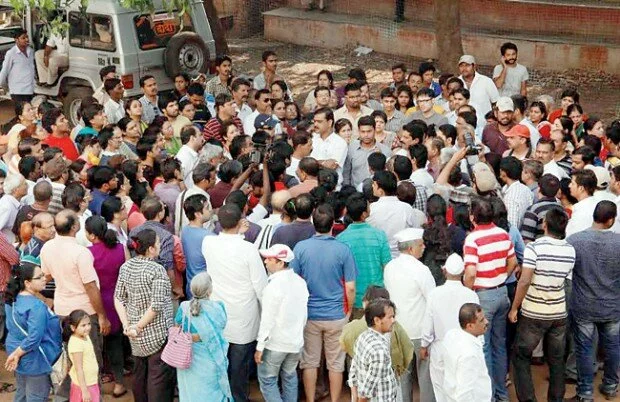 Names missing from voters list, EC apologizes
HS Brahma, the Election Commissioner apologized to the people and admitted that a negligence has happened from the part of EC after it was found that large number of names were missing from the voters list in Maharashtra.
He said that they will look into the matter once the election ends. He further added that they will go on adding fresh numbers once the elections ends and will find out the reason for such mistake. He said that he had not seen such a mistake anytime in the past and for the same reason cannot understand the reason for the same.
He said "The deletion of such huge number of names from the list must have happened at the ground level. The lack of coordination at the ground level may be the main reason." He further said that they have understood their mistake and will rectify it soon.
The issue popped up after a large number of Mumbaikars complained and filed a PIL after their names went missing from the voters list.
EC said that it had given advertisements in the newspaper addressing people to check for their names in the voters list. He added that the missing names will be added back to the list after May 20th when EC will start updating the list.
The names of people including the name of HDFC chairman Deepak Parekh went missing from the list. He complained that his name is missing in the list and he did not receive his card too. Maharashtra CM Prithviraj Chavan blamed the corporates for not checking their names prior in the voters list before elections.
Around 1 lakh names went missing from the voters list in Pune. People protested in front of the Council Hall whereas BJP demanded re polls in Pune.