Reasons for increased voting across the nation in the Lok Sabha elections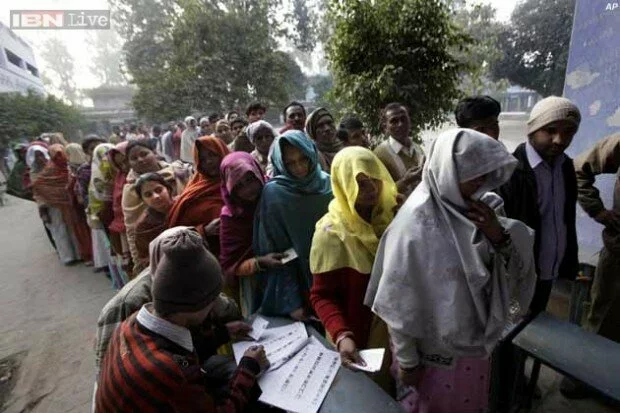 The elections so far conducted in the last five phases indicates that there has been considereable increase in the number of voters coming to the polling booths. On an average, most of the constituencies withnessed 70-75 per cent voting while some even crossed 80-85 per cent. Voting per cent is comparatively more in all the places except Kashmir, Bangalore and Mumbai.
All the parties are intepreting this situation in their own ways. Congress claims that large number of people are coming out of their homes so that they can stop BJP from forming government where as
BJP is claiming that it is the outburst of the people towards the government and they are trying to stop them from getting into power again.
But behind that there are some facts which are responsible for such increase in the number of voters. All the party candidates are trying their best to woo their voters by going to each and every place.
The advanced media and different kinds of communication methods have also helped to let their voters know them more.
Enhanced transportation and increased number of polling booths even in remote villages have helped in increased voter turn out.
The tight security system at the polling booths have also made elections safer for the people.