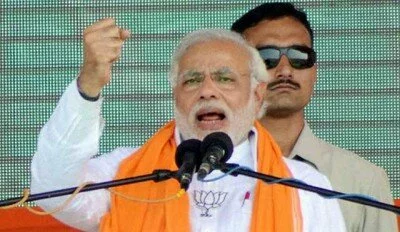 Narendra Modi is an absentee Prime Minister: Congress
The Indian National Congress accused Prime Minister Narendra Modi of placing his political presence as the BJP star spokesperson over the national duty and responsibilities while pointing his absence from the Centre as the hostility and tensions mount over the Kashmir border with Pakistan. Anand Sharma, the spokesperson of All India Congress Committee said on Thursday that when such a grave situation is developing near the border, India should not have an absentee Prime Minister.
Sharma went on to say that Narendra Modi is a control freak who wants to be a part of everything, whether it by default or design. The Prime Minister of the country has been absent during a crucial period that the country is going through as he has been preoccupied and bust trying to be the Chief Minister candidate for every State that has elections coming up, whether it is Haryana or Maharashtra. Sharma also stated that the Defence Minister Arun Jaitley was too late to address the people regarding the border ceasefire violations by Pakistan. Sharma said that it was nice of the Financial Minister Arun Jaitley who has the additional charge as the Defence Minister to speak up about the Pakistan issue, even though for many days there was no word from either the Prime Minister or the Defence Minister. He said that India cannot afford to have a part time Defence Minister.
The Congress also retaliated at Arun Jaitley for his address the criticism from the opposition was ill-informed, saying that the opposition leaders were not taken under confidence and it is the Prime Minister and the Central Government that has been acting irresponsibly over the ceasefire violation issue. Sharma continued to slam Narendra Modi by saying that the Prime Minister did not have the basic courtesy to speak with the opposition leaders of the two Houses and brief them about the grave issue that the country is dealing with.
Comments of Critics: PM Narendra Modi only understands two ways of dealing with border issues; either retaliate with force or slam them in speeches. Diplomacy is the only way to deal with hostile neighbors such as Pakistan and China and our Prime Minister lacks the quality of diplomacy.
Comments of Fans: The Congress party is a tired group of old men who will dig deep and reach far to find points to demean Prime Minister Narendra Modi. Just like Narendra Modi said, this isn't a issue that should be used for political gain but a national problem.
Content_beldnaga_assembly
Heena Shahab a RJD candidate seen campaigning for the Lok Sabha elections.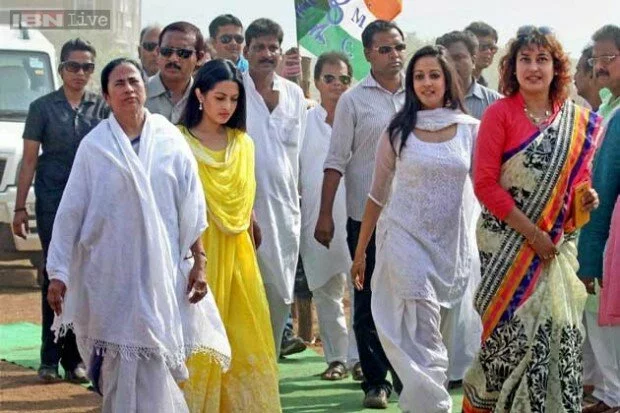 Heena Shahab a RJD candidate seen campaigning for the Lok Sabha elections. Heena Shahab is a RJD candidate and the wife of former MP Mohammad Shahabuddin who is right now in jail and is serving the term for kidnap and murder case. She who is seen in the picture having a road show in Siwan will vote on May 12.