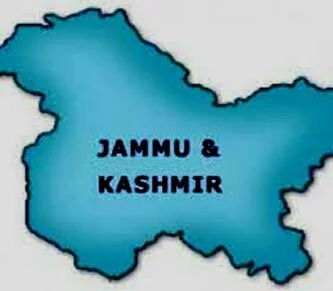 In the wake of getting Jammu and Kashmir Chief Minister Omar Abdullah's compulsory approbation, the state law division has issued a notification for constituting the 12th legislative assembly. "In the wake of acquiring the compulsory support from the CM by fax from London, the law office has issued a notification for constituting the 12th state legislative assembly that supersedes the 11th legislative assembly which was booked to finish its term Jan 20, 2015," a senior official of the state law division said. The notification was issued late on Tuesday.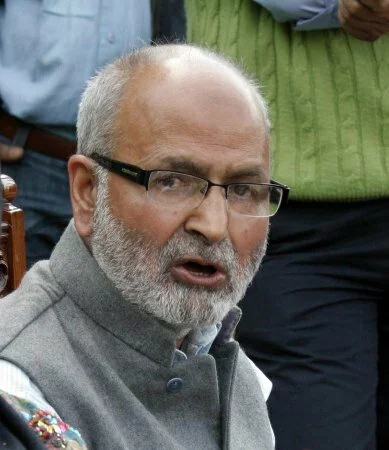 The People's Democratic Party of Kashmir on Sunday said that it will be forming the next Government in Kashmir and not align with the BJP. The statement of the PDP members came after it was reported that the PDP will be forming an alliance with the Bharatiya Janata Party if it does not receive the majority 44 seats in the 87 constituencies. The spokesperson of PDP Naeem Akhtar said that the party has no plans to form an alliance Government with the BJP. The PDP said that it was confident of gaining the majority required in the Assembly Elections thus it did not require to form an alliance with BJP or any other party.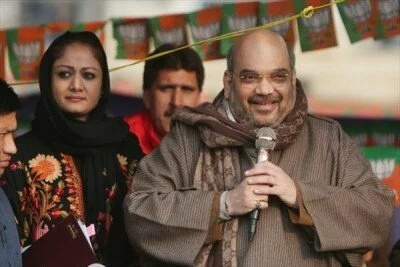 The National President of BJP Amit Shah on Thursday lashed out at J&K CM Omar Abdullah and the regional Government for its "slow" process of rehabilitation after the floods in September and accused of funds mismanagement. Shah proposed in a rally that if BJP was voted into power, they would work hard to make Jammu and Kashmir the best State in India. Shah said that Modi Government provided Rs.1, 700 crore to the State for flood relief, yet people from all parts of the State have complained about the lack of response from the Government. Amit Shah said that many Indian States in the country have progressed but Kashmir has been behind due to dynasty politics.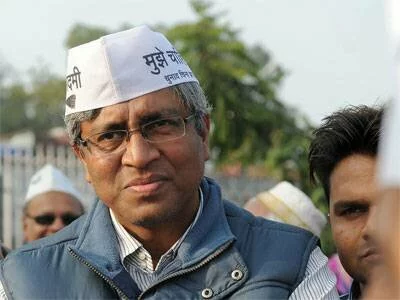 As AAP seems to be preparing for the Delhi Assembly elections, they have taken a jibe at RSS for conducting "anti-national activities" in Agra through their "Ghar Wapsi" programme. Aam Aadmi Party said that if it was voted into power, it would not allow such activities of forced conversions. AAP assured that it would not allow RSS to propagate hatred towards a particular community or conduct anti national activities. The spokesperson of AAP, Ashutosh said that under the law, RSS is allowed to hold Shakhas but if it performs any activity with is targeted towards hatred and violence within communities, we will take strict actions.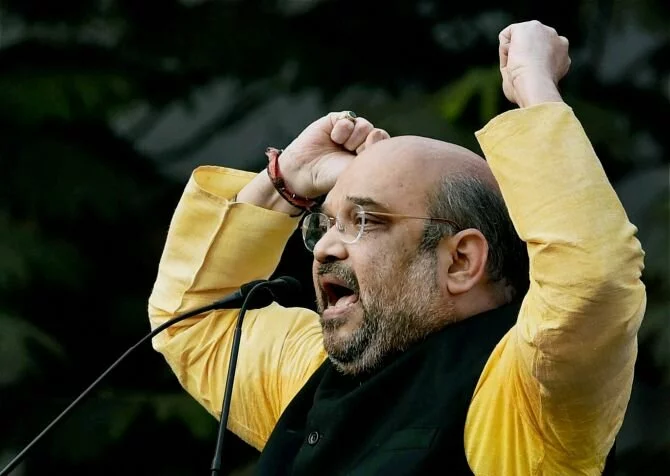 The Parliament's second week winter session has been vigorous where the MP of Trinamool Congress, Sudip Bandhopadhyay stated that a diary was discovered during the Sahara probe in which the name of BJP President Amit Shah has appeared. They asked for the question hour to be suspended and wanted the Prime Minister Narendra Modi to give a statement on the matter. Following the statement, other Trinamool Congress MPs started shouting slogans in the Lok Sabha demanding the investigation of involvement of Amit Shah in the Sahara scam. Kiren Rijiju, the Minister of State of Home Affairs defended Amit Shah against the allegations made by saying that these were political accusations and there is no truth in it. He further disregarded the allegations by saying that no such diary has been discovered.
Bhupinder Singh Hooda the CM of Haryana is contesting the election for the same post for the third time. He said that he is very confident about winning the election again and maintaining his position in the state. he mocked at the rallies of Narendra Modi and said that Modi has been campaigning in the state as if he is contesting for the post of CM.
Maharashtra witnesses 64% voter turnout while Haryana faces a record of 76%
when we take a look on the voter action, it has been seen that the election day began in a slow pace with less number of people coming out for voting on the day. When the day progressed it was noted that large number of people came out to vote and by evening 6 pm the polling per cent was marked above 63.4.
Reports suggest that by evening 5 pm Mumbai witnessed 48% voting as more number of people exercising their voting right came out to vote by afternoon.
Officials said that it was very slow in the beginning but the crowd increased by afternoon and number of people reaching the polling booths increased.
When it comes to Haryana, it was a record making polling as the polling percentage hit the highest mark ever by reaching to 75.9.
The elections in Haryana took a violent turn in some parts of the state. 32 people were injured in the incidents including 10 policemen.
It was noted that large number of people turned out to vote in rural areas of Maharashtra compared to urban areas. Many important political leaders and celebrities were asked to appeal to people so that they come out and vote.
celebrities like Boman Irani, Rekha, Sachin Tendulkar, etc reached the polling stations in the morning to cast their vote. These people even urged the voters to exercise their voting right.
Prithviraj Chavan who after casting his vote in Karad said that he is very much confident that people will support him for the work done in last 15 years.
BJP which managed to win the general elections this time commented on the assembly elections and said that people are unhappy with the misrule of Congress party for all these years and this large number of people reaching the polling booths suggest their disaproval against Congress.They even added that they are confident that votes will turn out in their favor and they will win the assembly elections in Haryana as well as Maharashtra.
Assembly elections have been conducted in Haryana. The results will be out by 19th October.The exit polls conducted by various agencies suggest that the voting will in favor of BJP. it suggest that BJP will win the election with great majority. Haryana has been a Congress state for past many years. INLD is expected to be on the second position.
When asked about the assembly elections in Maharashtra, Nitin Gadkari said that he is not contesting the election to become the CM of Maharashtra. He said that his party will win the elections with majority and he has no plans to come back to state. He added that BJP is completely confident of getting majority in the election. While talking about the alliance of BJP and Shiv Sena in future after elections, Gadkari said that BJP will get enough votes for getting majority. He even cleared that BJP will not got for alliance with NCP even if BJP gets short of votes. Gadkari said that people of India are against the Congress party and they know that it is necessary to be with BJP for the betterment of the country.
BJP leader Gopinath Munde said that his party will come to power in the centre with clear majority. There will not arise any need to take support from NCP. Munde was assessing the performance of his party in the Lok Sabha elections for the 24 seats where its party had contested the elections along with other senior party leaders. He further added that according to the report of his party workers, they will win more than 35 seats from their alliance and that would be enough for them.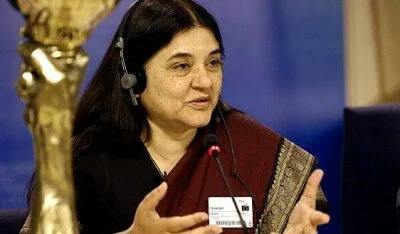 While talking to the media, Maneka Gandhi said that the project to link river is extremely dangerous. The plan was earlier made by the NDA government led by Atal Bihari Vajpayee. She said that she had stopped him earlier from taking such step. Maneka Gandhi said that linking one river to another will kill both rivers. She added that both rivers have different PH levels and different ecosystems. So by linking them it will kill both the rivers and the living organisms contained in that. Narendra Modi has been talking about this project during various election campaigns.
The leaders of the Left parties protested in Delhi over alleged violence in West bengal during general elections. TMC and Left party workers clashed among themselves during the elections in West Bengal. Biman Bose the chairman of Left Front said that his party workers were even today attacked by TMC workers.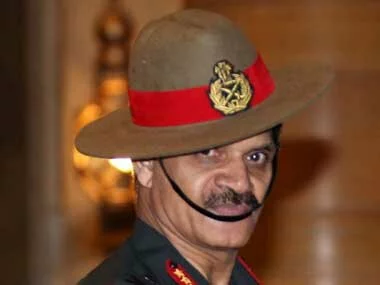 The appointment of new Army Chief was decided today evening during the meeting of prime minister Manmohan Singh, party president Sonia Gandhi and other senior leaders. The decision to appoint the new Army chief was decided after Election Commission said that the government has the right ot decide the new Army Chief before vacating the office. The current Army Chief General Bikram Singh will retire on 31st July. In normal case, Army chief is decided two months before the incumbent officer vacates his office. According to the report of the PTI (Press Trust of India), the Defence Ministry recommended the name of Lt Gen Dalbir Singh Suhag for the post.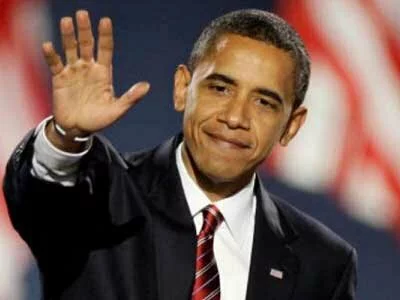 Washington: US President Barack Obama said that he is interested to work with India and looking closely towards the new government formation. He even said about the relation that both countries have developed in the last decade. Obama congratulated Indians for being a part of and voting for the largest democratic election of the world. BJP is expected to emerge victorious by the different exit polls conducted so far in the country. Manmohan Singh- the outgoing PM, had announced earlier in this year that he will not be contesting for the third term.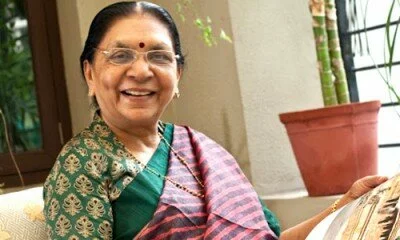 With the results of exit polls coming in a positive note for Narendra Modi, discussions are going on to select the next CM of Gujarat. Reports say that Modi is planning a meeting with all MLAs in Gandhinagar on Tuesday. A new CM for the state will be declared by May 20. Sources says that name of Anandiben Patel has been finalized after talks with RSS and BJP leaders. She is the minister of Roads and Buildings and Urban Development and is also considered as a close aide of Modi.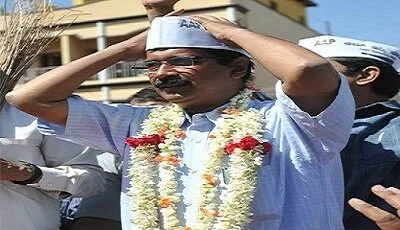 A show cause notice was issued against AAP leader Arvind Kejriwal for violating the model code of conduct that was issued by EC for the 2014 general elections. During his election rally in Amethi, Kejriwal had said that if even a single vote goes to Congress or BJP then it would be considered as betraying your country and your God. EC has asked him to reply to the notice by the evening of May 13. It has also sent the CD that has the portion of the speech which was delivered by Kejriwal. If he fails to reply by the deadline then further action will be taken against him without prior notice.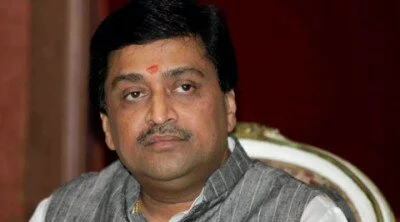 Former Maharashtra CM Ashok Chavan has been summoned by EC for a hearing on the paid news case on 23rd May. Chavan has been accussed by EC for circulating paid news during the Assembly polls of Maharashtra in 2009. Last week SC said that EC has the power to investigate the expenses of the candidates spend during the election campaigning and even declare them as disqualified when needed. If Chavan is disqualified by EC then the charges won't be reverted back even if he is elected as the MP of Nanded.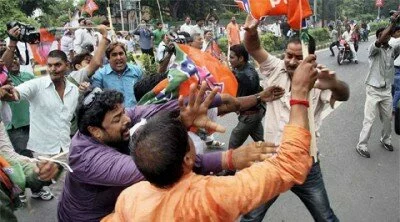 13 people were injured when the TMC and CPI(M) party workers clashed among each other at Haroa in North 24 Parganas district of West Bengal. Party supporters pelted stones and fought with each other with lathis at two polling booths of Haroa. The chief electoral officer of West Bengal said that police officials were sent to the spot after clash took place between two political groups in Haroa. He added that no firing took place to control the groups. Tanmoy Roychowdhury, SP clarified the fact that no firing took place during the incident. The injured party supporters were shifted to the heath centre in Haroa. CRPF personels have been deployed on the spot.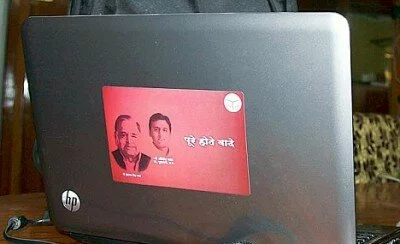 It has come to the notice that the laptop of a polling officer who was sitting inside the polling booth in chandauli of UP was having the picture of Samajwadi Party leader Akhilesh Yadav. BJP raised questions and said that it was against the model code of conduct of EC. Earlier Congress leader Ajay Rai was seen wearing the party symbol on his kurta and going for vote with the same. The chief electoral officer Umesh Sinha said that DM has been informed about it and action will be taken against the polling officer.
Shamli Das who is contesting elections as an independent candidate from Kolkata and Jadavpur has declared her assets worth Rs. 2000 crore in the Affidavit but said that she only has Rs 20,000 as cash & jewellery worth Rs 40,000. Shamli Das who is a widow and mother of two said that she is the owner of 2.4 million acres of land that was owned by Rani Rashmoni who was a Zamindar of 19th century. She said that the land is under dispute and a legal battle is going on for the same among different claimants. She even added that a large portion of the land has been taken by the government. She said that she has got the property only on papers and she has got no control over the property till now. She added that she decided to contest election so that her voice will be heard by the masses. She had earlier formed a party but was not able to register it.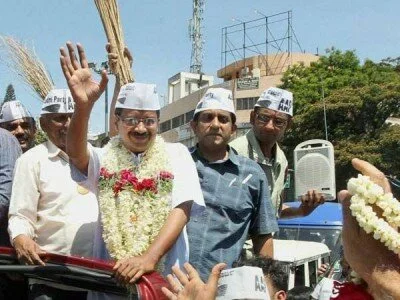 While talking to the media, Arvind Kejriwal said that his party will win the votes from Varanasi. He said his party is competing against the BJP prime ministerial candidate Narendra Modi and there is no competition with Congress. He further added that Modi will lose the election while Congress leader Ajay Rai does not come in the competition. Kejriwal even asked the people to come out and vote. Reacting to the comments of Arvind Kejriwal, Ajay Rai said that he will win the election with clear majority. People of Varanasi will support him as he is from the same place.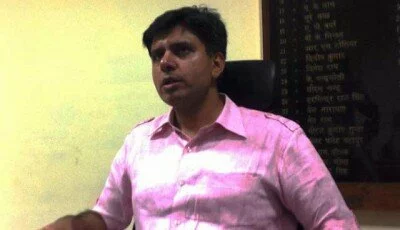 Pranjal Yadav who is the DM of Varanasi had to face the anger of BJP after he denied permission to carry out a rally in Varanasi. BJP was not happy by the decision and demanded EC to take action against him. But the people of Varanasi have something else to say. They are happy by the work done by DM in Varanasi. One of the local resident said that Varanasi got good roads by the effort of Mr. Yadav. A Student of BHU said that he even undertook the task of profiling Ganga and thereby protecting it from caving in. Even a BJP worker said that DM had provided all the facilities and thereby had supported all the other campaign activities of BJP in Varanasi. He added that DM would not have cancelled the rally if it does not involved security issues. It was earlier said that he was associated with SP member Ramgopal Yadav. But Ramgopal Yadav denied the of having any kind of family link with DM. DM or family was not available to make a comment. An aide of DM said that DM is not happy much as his personal life is on focus.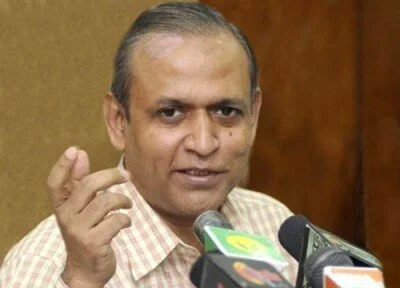 Varanasi has become a hot place in the General Election 2014 as BJP prime ministerial candidate Narendra Modi, AAP chief Arvind Kejriwal and Congress leader Ajai Rai will be contesting from here. Looking at the situation, EC has appointed Senior IAS officer Praveen Kumar who is from the 1987 batch of Tamil Nadu cadre as a special observer in Varanasi. Mr. Kumar has been asked to reach Varanasi at the earliest and take charge. Being the special observer he will be asked to take care of all the preparations related to the election and keep a watch on the election process Get Latest Election Results Updates Click Here -> Live Election Results 2014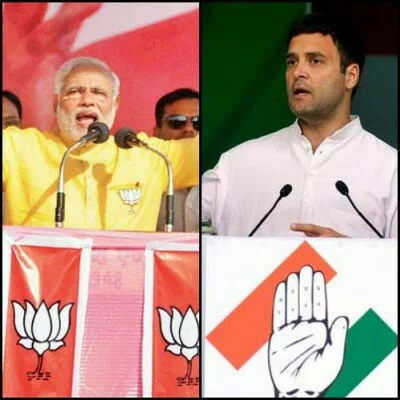 Rahul Gandhi held a roadshow in the Beniabagh area of Varanasi. This is the same place where Modi was denied permission to hold a rally claiming security reasons. BJP got furious over the matter and accussed EC for taking bias decisions. Senior BJP leader Arun Jaitely questioned the decision of EC and asked why BJP was denied the permission to go to a place where Congress Vice President can have a roadshow. Jaitely added that they were denied permission on the ground of security issues, so in that scenario Rahul should have been also stopped from going to Beniabagh. BJP accussed EC and said that Modi was stopped over political issue and not over security issues. Rahul visited Varanasi to campaign for the Congress leader Ajay Rai who will be contesting from Varanasi.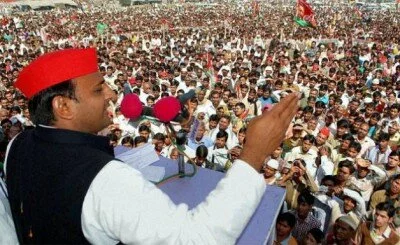 Varanasi: Akhilesh Yadav will be campainging in Varanasi on saturday for SP leader Kailash Prasad Chaurasia. Varanasi had been a place for high voltage drama for last few days after senior leaders of different party campaigned in the city. While talking to the media during his campaigning in Varanasi, Akhilesh said that he is confident about party winning the Varanasi seat. He added that party is strong from the organizational point and that will take party to victory. Varanasi will be witnessing a heated battle between Rahul Gandhi of Congress, Narendra Modi of BJP and Arvind Kejriwal of AAP. Narendra Modi had already visited the city and had done campaigning for the party while Arvind Kejriwal too did it for AAP. Rahul is campaigning in the city for Ajay Rai who is contesting for Congress from the Varanasi seat. For Latest Election Results Click Here -> Live Election Results 2014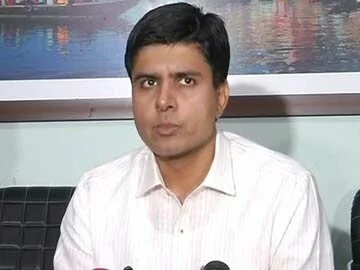 After Modi was denied the permission to conduct a rally in Varanasi, BJP went on protest and roadshow yesterday. Now BJP has come up with fresh allegations which states that DM Pranjal Yadav has close relation with the family of the ruling party of Uttar Pradesh. They alleged that instead of conducting a fair and free elections in the state, Election Commission has ended up doing favors for the ruling party due to its close relationship with them. SP's leader Gaurav Bhatia has denied the charges made by BJP and said that SP has no any kind of relation with the DM Pranjal Yadav. Looking at the sequence of events EC said that it is highly displeased by the act of BJP. They even said that a national Party like BJP should not have protested against EC. He further added that EC is not scared of any party or body. BJP delegation had filed complaint at the EC office for the cancellation of their rally and even demanded the transfer of the DM. EC stood by its officer and said that it cannot go against the advice of its local officers when it come to security issues. They said that they cannot transfer the officer.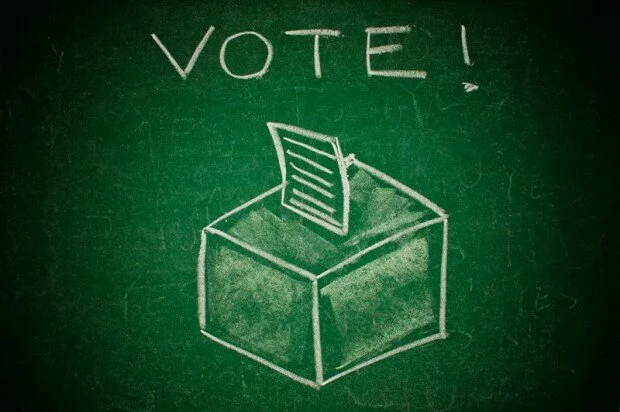 The country is expected to witness a record turnout in the number of voters as large number of youth including both men and women stepped into indian politics. Though the results are unpredictable, the opinion polls suggest that Narendra Modi will win the elections. The number of scams, price rise, slowing economy will all add up to the fall of the government and will pave way to the rise of the BJP government under the leadership of Narendra Modi. Regional parties are also expected to play a key role in government formation as NDA will not win enough seats to form government. It is even said that the number of votes that Congress losses in this election may not be necessarily going to BJP. There has been increase in the number of first time voters and women voters compared to the 2009 elections. They now constitute 3 per cent of the total voter population compared to the 0.75 per cent that was during 2009. This time 66.2 per cent voters have turned out to vote in the eight phases of the elections. It is expected that by the last phase a record voting will be done. The director of CSDS, Sanjay Kumar said that he expects 65 per cent voter turnout this time. The data of the Election Commission states that most of the states have shown larger voter turn out compared to the previous years.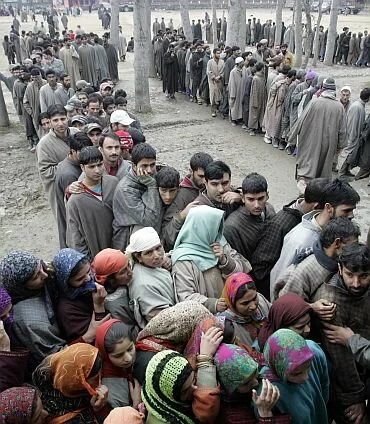 Kupwara: People who voted in Kupwara of Jammu and Kashmir were beaten up and stripped by the stone pelters who had asked them to boycott elections. A middle aged man was beaten up by a group of youth and then forced to strip for voting. The stone pelters even called him traitor for going against their boycott call. People faced such issues in Sopore and Baramulla too. Javeed Ahmad Dar the PDP leader said that it is not right. Boycotting the elections and voting both are the rights of the people. He also added that administration should take the responsibility to safeguard the life of the people and Hurriyat should make it clear on whether its people are involved in beating up the people who voted. The voting percentage in Baramulla came down after clash at the polling booth between the government and youths. But in the Kupwara more that 60 per cent voting was registered. The angry protestors looked for the people with ink mark and beaten them up. The officials said that it was difficult for them to take action as these protestors were wearing masks.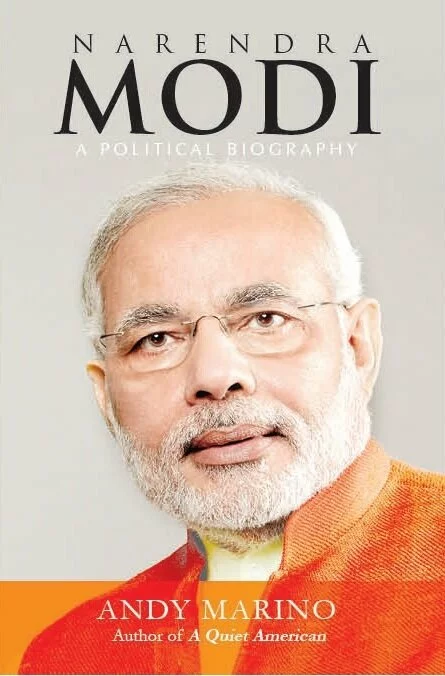 Till date there have been 10 books that were rotating the book shelf with the information on Narendra Modi. The books talked about his economic policies and about his Gujarat governance. The latest book that hit the market is from a London-based biographer named as Andy Marino. His book is named as "Narendra Modi : A Political Biography." During a small talk with a news channel, Mr. Marino said that he was really surprised after meeting Mr. Modi and said that he felt him as a soft spoken and well mannered person which really contradicted his hard and dictatorial image. He even added that he didn't feel that Modi had any dislike for muslims. Mr. Vivian Fernandes who is the former Economic policy advisor of Network 18 compared the economics of Gujarat with the governance of Modi that was mentioned in the book "Modi Leadership, Governance and Performance." He said that there is no proper economic model for Gujarat. Gujarat is an industry friendly state that is the reason for the economic development of the state. Modi just undertook the responsibility to lead the situation as he wanted a makeover after the riots of 2002. Another book that was written on Modi was by an Ahmedabad based person named Uday Mahukar. In his book, Mahukar said that people wanted to know the mind and the governance tricks of Modi. Another book by Manoj Mitta comes with criticism against Modi. He even talks about giving Modi clean chit by SIT after the investigation of 2002 riots.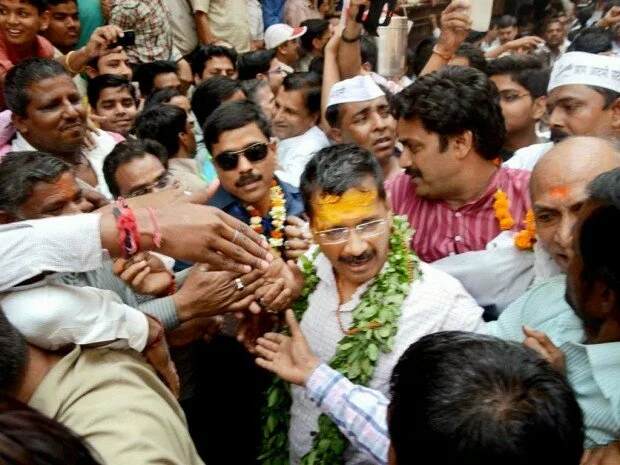 Arvind Kejriwal said that Modi is making a huge issue and he does not need any permission to perform an arti at the banks of river Ganga. He made such remark after Modi apologized to mother Ganga that he will not be able to perform the arti on the river bank today Modi was suppossed to address three rallies in the city but was not able to go along with his plan after the authorities denied him permission to address one rally in Beniabagh. Party was upset by the decision and said that they will sit on dharna and will go for an roadshow as a sign of protest. They have demanded EC to take proper action against the local authorities.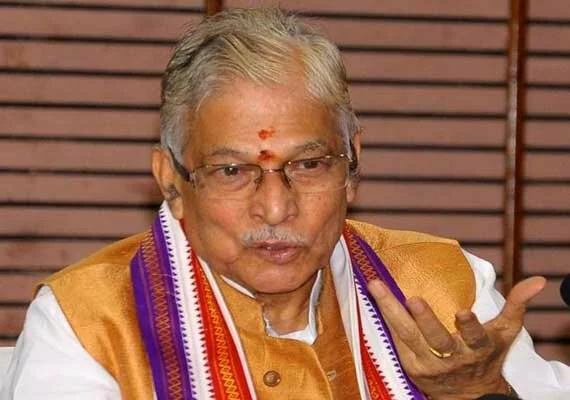 BJP's senior party leader Murli Manohar Joshi met RSS chief Mohan Bhagwat to discuss on the future of the BJP leaders who are sidelined from the party. He said that these leaders should be given respectable positions if NDA forms government. Mr. Joshi had given away his Varanasi seat so that Mr. Modi could fight the elections from there and therefore he contested from Kanpur. Other party leaders like Jaswant Singh and L K Advani were also sidelined from the party. Jaswant Singh wanted to contest from Barmer in Rajasthan but was rejected the ticket following which he decided to stand from there as an independent candidate. He was shown the way out from the party for the same reason. Like that L K Advani who wanted to contest from Bhopal seat was asked to contest from Gandhinagar seat. He even discussed about the number of seats that the party is estimated to win in the polls and regarding the election results of its allies. Mr. Joshi is the head of the Manifesto committee of the party.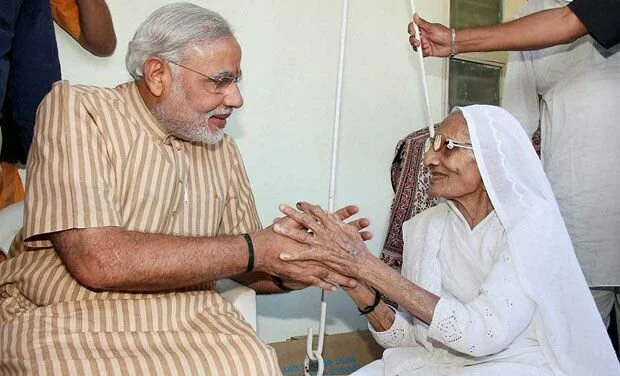 Congress leader Rashid Alvi made a sarcastic remark on Modi and said that he will look after Modi's mother. Retaliating back, BJP said that it was a cheap attempt by the party to attack the leader of the opposite party. Alvi said that Modi had mentioned earlier that his mother had worked in the neighboring houses to raise him and today she lives in a small room. Alvi added that he was surprised by that as Modi had earlier mentioned in the election papers that he has assets worth 1.25 crores. He sarcastically attacked Modi saying that he don't know the reason why Modi couldn't look after his mother even after this much amount of wealth. Asking for permission from Modi, Alvi said that he would look after Modi's mother even though he does not have wealth as compared to Mr.Narendra Modi.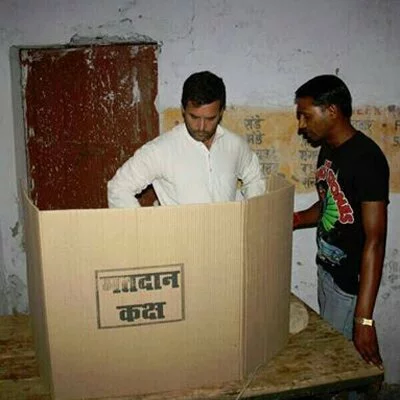 Amethi: Rahul Gandhi was seen present at the polling compartments and examining the EVMs at more than three polling booths in Amethi. Congress was accussed of poll capturing and doing bogus voting by AAP leaders. Aap leaders even said that Rahul was travelling in Amethi with large number of vehicles. They complained to the authorities regarding the same. Officials said that no such incident have took place and completely denied the claims of AAP. EC even accused AAP of spreading rumors in the city.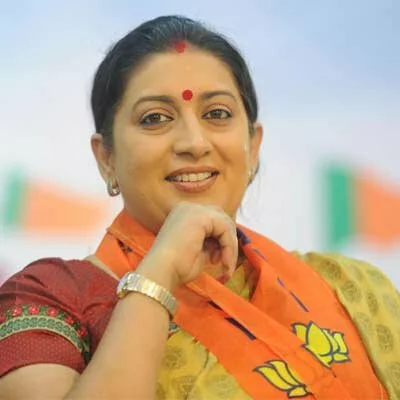 A controversy broke out during polling in Amethi when Smriti Irani spotted Priti sahay the political secretary of Priyanka Gandhi at a polling station. Ms Irani said that she was present in the constituency without proper permission from EC. According to the rules of EC, people without the voting card of the constituency and are campaigners of the political parties should leave the constituency when the campaigning ends. In the morning Rahul had complained to the officials when he spotted a lotus drawn on the blackboard of a class room where polling booth was set.
A large number of Modi supporters have come up with different campaigning techniques to attract the people in Varanasi. Rotis, laddoos, bricks and even balloons have been introduced in markets with the imprint of 'Namo'. The businessmen are trying their best to use this election fever and convert them into currency. Many hotels in the city were serving food with 'NaMo' imprint on food items. It has been also noted that many people refused to eat from such place. Modi is expected to address two rallies in Varanasi. Varanasi will face voting on 12th May so BJP supporters are trying their best to campaign the best way for Modi.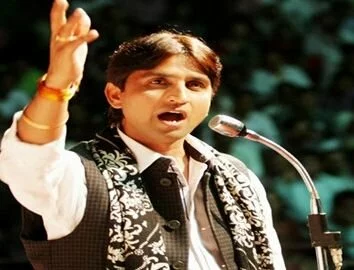 The AAP leader Kumar Vishwas has alleged Congress for capturing booths in Amethi. In a tweet he said that Congress has captured booth no. 42 of Mehmoodpur and bogus voting is going on the booth. He said that many other booths have also been captured and Congress workers are manipulating the whole election process. They are involved in bogus voting and booth capturing but no one is taking action against them. Jagat Raj Tripati who is the district magistrate denied all the charges accused by Kumar Vishwas. Rahul Gandhi, Kumar Vishwas and Smriti Irani will be contesting against each other from this constituency.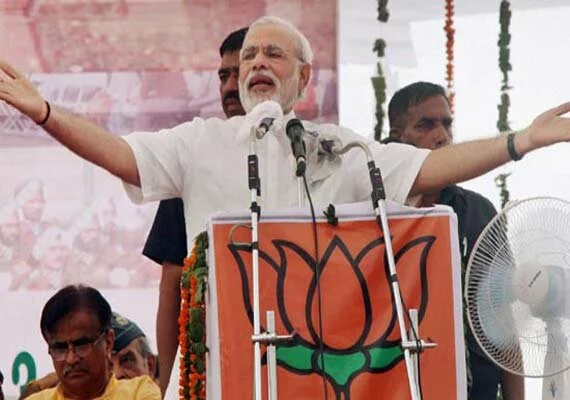 One of the three rallies that Narendra Modi was going to address in Varanasi was cancelled. It was cancelled as they didn't get permission from the authorities to hold a rally in Beniyabagh area. Party expressed its displeasure over the matter and said that they will complain it to EC. They said that it was surprising and unacceptable for the party as such decision came from the authorities. They said that Modi was refused to hold rally in his own constituency. Authorities said that he could pray and perform the rituals the banks of Ganga. Varanasi will go for polls on May 12 along with other 17 constituencies. The other two important leaders who will be contesting from Varanasi are Ajay Rai of Congress and Arvind Kejriwal of AAP.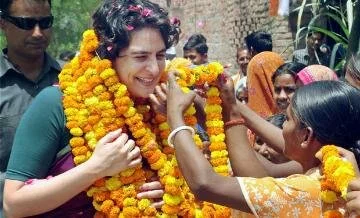 BJP while attacking Priyanka Gandhi back said that she plays her whole campaign drama on emotional card. She starts being emotional whenever the issue regarding the development of Amethi is raised. Priyanka had earlier accused Narendra Modi for insulting her father Rajiv Gandhi while addressing a rally in Amethi. She said that Narendra Modi is playing low level politics. Smriti Irani said that Congress got reply back when they hit out at their leader. Questions were asked regarding the development in Amethi and Congress went blank and left everything unanswered. They tried to play the emotional card on the people. Modi in an election rally had hit out at Congress and said that when Rajiv Gandhi was the Party General secretary, it played politics of arrogance by abusing T Anjaiah who was the then chief minister of Andhra Pradesh.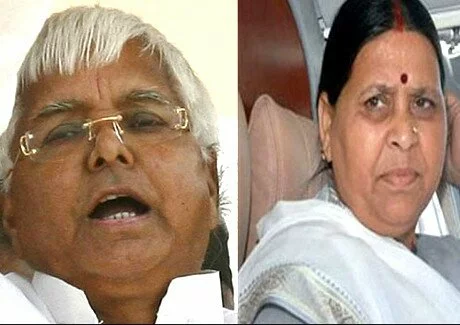 Lalu Prasad Yadav and his wife were stopped by police officials in Saran district when they were returning from a campaign on monday. He said that he will complaint the matter to the EC and will ask to take necessary action. They were stopped by police and their vehicles were searched. Lalu Prasad Yadav and his wife opposed the police saying that there were no proper search papers and even no women police officials present on the site. Presence of a black SUV without proper number plate also added spice to the scene. Lalu Prasad Yadav said that it was either a plot to kill them or to plant money in their vehicle and arrest them on that ground. Rabari Devi filed a complaint in Sonepur police station stating she has a life threat. On the other hand police said that they had recieved information that Lalu Prasad Yadav and his wife were distributing money in Dighwara of Sonepur. He further added that the videographer was beaten up and his camera was destroyed by Lalu's men. SP Sudhir Kumar Singh said that RJD leader tried to stop the government officials from performing their duty. A meeting will be held over the matter and it will be decided on what action should be taken.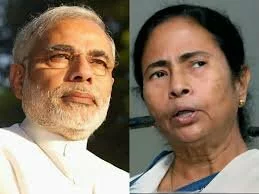 Kolkata: Following the war of words between BJP and Trinamool Congress, both the parties approached EC on monday and filed complaints against each other. Mamata Banerjee even demanded the arrest of BJP leader Narendra Modi. BJP accused Mamata for using filthy language against them and thereby violating the model code of conduct that has been enforced for the Lok Sabha elections. BJP said that she is using the language that does not suit to the chief minister of West Bengal. On the other side, Mamata accused Modi for trying to provoke people in the name of caste and religion and thus creating the situation which may disturb harmony in the state. She has asked EC to arrest him. She further added that Modi is trying to get votes in the name of religion. During his speech he had said that if his party wins then he will evict all the Bangladeshi intruders from the state.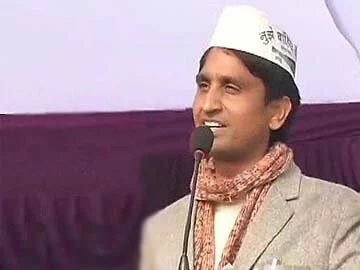 A dramaturgical situation was created on monday night when AAP leader Kumar Vishwas clashed with police officials. A group of policemen rushed to the residence of Vishwas and asked all the people who don't have a voter card of Amethi to leave the place soon or face arrest. All the party workers who had gathered there as a part of the campaigning was asked to leave the place. Vishwas said that his wife was also not having a voter card from Amethi and so DM had asked to arrest her. He accused the police for harassment and said that the whole act was unjust as they were not targeting BJP or Congress. Meanwhile police said that they were doing their duty and following the rules that was enforced by the Election Commission which stated that campaigners from outside Amethi should leave the place by the end of campaigning.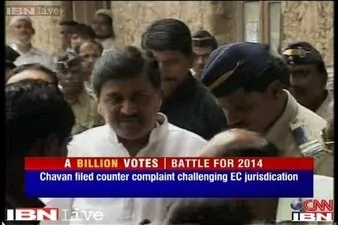 New Delhi : The Election Commission has the right to probe complaints of remunerative news and can decide on disqualifying the candidate for manipulating the amount spent in their campaign said the Supreme Court on Monday. It all came after former Maharashtra Chief Minister Ashok Chavan challenged EC to probe his expense. SC rejected Chavan's plea by giving authority to EC for looking into the matter. Judges have directed the EC by giving 45 days time to probe his case. In 2010, Chavan was dismissed as Maharashtra's Chief Minister following complaints of corruption charges against him.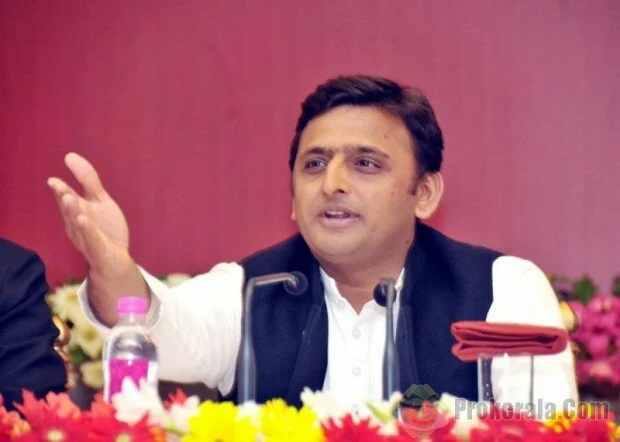 Lucknow: Akhilesh Yadav, the Chief Minister of Uttar Pradesh said during an interview with the media persons that the announcement on Rahul Gandhi as Congress's Prime Ministerial candidate is too late and it should have been decided earlier. A recent opinion poll suggest a huge rise for the BJP in the most populous state, Uttar Pradesh with 80 parliament members. Yadav also added that BJP is the front-runner in the campaign as compared to Congress, though its leaders have put their maximum efforts to strengthen their government, there are some lags which they are not able to understand. The National Democratic Alliance (NDA) ruled by BJP seem to give its best shot yet.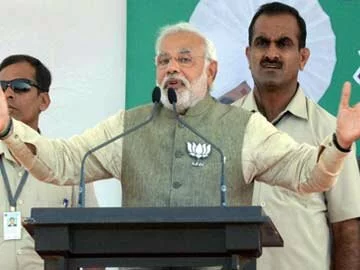 New Delhi : BJP's PM Nominee Narendra Modi seems to leave no stone unturned as long as his coming to power is concerned. Today Modi will be campaigning in Rahul Gandhi's Uttar Pradesh constituency, Amethi. Thus he breaks the tradition of top leaders refraining from campaigning in their opponents' constituencies. During a 3D rally on Sunday, Modi said that he's going to Amethi because of the workers' love and support. The competition is going to be tough in Amethi for Rahul Gandhi as actor turned politician BJP's Smriti Irani and AAP's Kumar Vishwas are contesting against the Congress Vice-President. Modi has chosen the last day of campaigning to hit Rahul's Amethi seat which had been Gandhi's for decades. Amethi will have voting on May 7, the second last phase of the nine phase Lok Sabha Elections.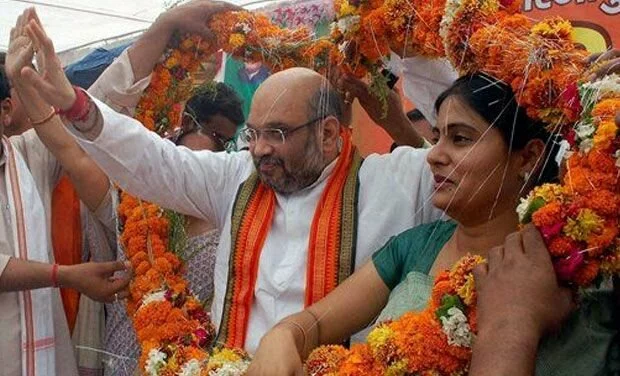 New Delhi : BJP UP in charge Amit Shah had called Samajwadi Party Chief Mulayam Singh Yadav's constituency of Azamgarh a base for the terrorists. He blames SP for permitting the place as a terrorist premise by supporting it and that the terrorists have lost fear of dominance by initiating attacks on other parts of the country from Azamgarh. Reacting to Amit Shah's statement about Azamgarh, Congress leader Digvijay Singh hit out at Shah saying he strongly condemns on what Shah said and the EC should take actions against him. When asked about political attacks, Samajwadi party leader Abu Azmi said he has no links with the Indian Mujahideen in spite of knowing Faizan Ahmed, the person who operates IM. He also assured that he will never have any connections with those who wish to destroy the country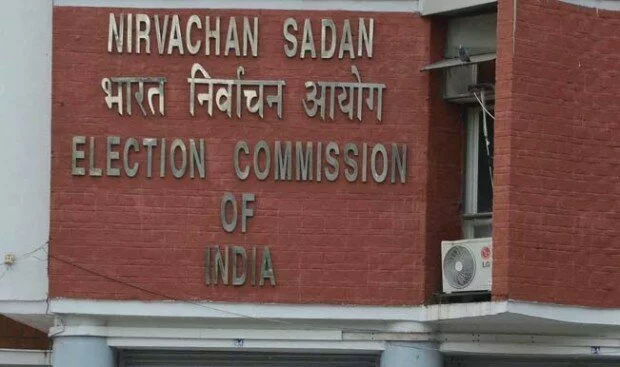 New Delhi : A senior official of Election Commission on Saturday told that they have received a reference from the Defence Ministry and the matter is under consideration. So far, it has not been placed on the agenda of Commission hence a decision has not been taken yet. The meeting shall be conducted regarding the issue on Monday or Tuesday. EC will examine the matter as per its clear order on March 27 that stated the following activities of Defence forces are not covered under Model Code of conduct such as appointments, procurements, tenders and promotions during the current and future elections as well as BJP's complaints that the EC is rushing with next Army Chief's appointment. When asked about the next Army Chief's status, Defence Minister A K Antony said that the matter is with EC and they want to follow the procedures strictly before placing the final decision on the matter.
Amethi : Congress's Star campaigner, Priyanka Gandhi who observed the intent of LS poll campaigns stooping to such low levels, reported today that there were pamphlets of filthy materials about her family thrown away in Amethi. Campaigning for her brother Rahul Gandhi, Priyanka made a shielded attack at BJP's PM candidate Narendra Modi, saying the country has a leader who desires power only for himself and tries to strengthen him by demanding the public repeatedly. "I am aware that some pamphlets containing false and filthy materials about my family are being thrown at midnight a day before at places where my rallies are scheduled. Such cheap activities indicate cowardice. If anyone wants to tell me anything, come and face me directly. Indulging in such cheap demeanor is not a right thing," said Priyanka . She also added that politics should be regarded as a sense of service and some leaders in the country fail to think that way. She added that Rahul Gandhi's politics is related with a sense of service and not with demand.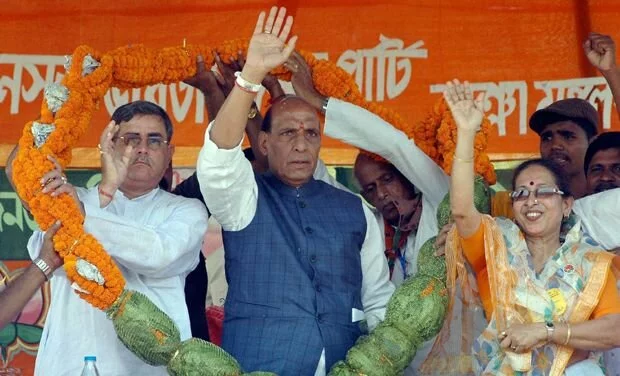 Kolkata : BJP President Rajnath Singh said on Friday backing Trinamool Congress Chief Mamata Banerjee that a large package shall be given for West Bengal's development if NDA forms next government. This approach of Rajnath came as a result of Modi's attack on Mamata at an election rally in Sreerampur of Hooghly district. While addressing a rally, Modi questioned about the high cost of Mamata's painting although he honors the art of it. The cost of painting is 1.8 Crore. Singh told TMC during a meeting at Naihati that if TMC want to fight, then they should do so against Congress and not with BJP. He also assured that if the government came to existence in Delhi then whatever package is necessary to remove poverty and unemployment from West Bengal's will be given. In one of the rally at Keshiyari of Midapore, Singh said that when his party forms the next government, first priority would be to search the illegal migrants of Bangladeshand take proper action against those people.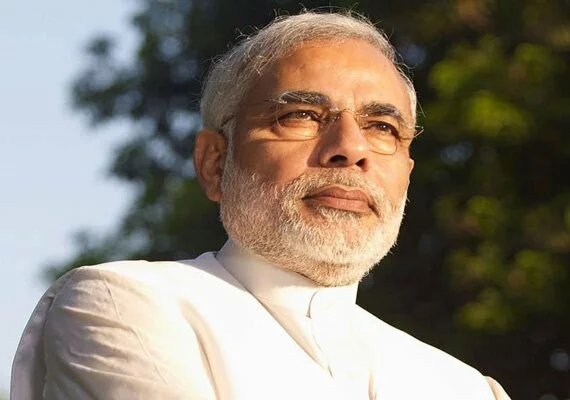 New Delhi : In a letter to the EC, BJP has requested the poll body to drop the order against its Prime Ministerial candidate Narendra Modi by claiming that his communication with the media after casting his vote in Ahmedabad was not planned before and that the EC should give proper guidelines regarding the matter. BJP also reported the EC about Rahul Gandhi's alleged remarks against BJP at a rally in Himachal Pradesh where he said there will be riots if BJP forms next government. The BJP has argued that the media engaged Modi in a sound byte when he came out with a tie pin. It also asked the poll body if they can further extent the outlook of Section 126 to include anything but public meetings. The Law under Section 126 clearly states that it bounds itself only to a restriction of public meeting.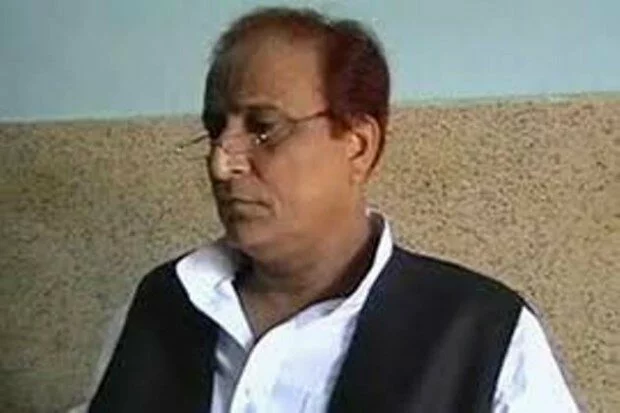 Azam Khan, a Senior leader of Samajwadi party was banned from campaigning in Uttar Pradesh He slammed the Election Commission again on Thursday saying it has to take actions favoring a democratic setup abd should not behave like God. He asked the poll body to "exhibit courage" and cancel his membership of Uttar Pradesh Assembly. On April 23, EC released a fresh show-cause notice to Khan for reportedly making snide remarks against it and thereby preventing him from campaigning for UP by imposing a ban on him. The show-cause notice was issued to Khan days after EC had banned him from campaigning the state. Khan said he does not want anyone's kindness or sympathy as he has been accepted as a man of ideals and principles when he started his career in politics.
Amethi : It seems the battle may not be that easy for Rahul in this elections unlike last time where he won Amethi seat with a record margin. BJP's Smriti Irani and AAP's Kumar Vishwas are contesting against Gandhi. Vishwas said he is confident about winning Amethi seat as people in Delhi had a shock when AAP defeated Sheila Dikshit's government. Smriti was campaigning in a village near Amethi called Rampur. She is competing against Gandhi family in the hope that her popularity can garner some votes for BJP. She said that she has to come to the village and having water and challenges Rahul by saying she would like to see if Rahul can ever get to do that.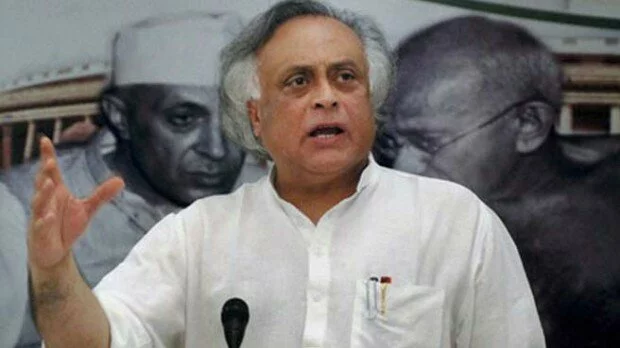 New Delhi : Jairam Ramesh, Union Minister and a senior adviser to the Nehru-Gandhi dynasty controlling the party, accused Modi for blocking the General Services Tax (GST), which aims for easing the business, raising revenues and boosting growth. Ramesh said that if people of India want them to remain in opposition, we will not do what Modi did to us (GST), he has hindered the most economic initiative of our government." Modi, whose opinion polls favor to form next government, says that he will bring GST if he wins office, blaming the delay on the government's poor coordination with states, which is required to implement reform. Though most opinion polls forecast the BJP's emergence as the single largest group in elections and best placed to form a coalition government, Ramesh's remarks suggest that the Congress is not giving up the fight yet and it will try to cease Modi. He also added that already 80% voting got completed, and he's sure that it will be a very close competition." said Ramesh.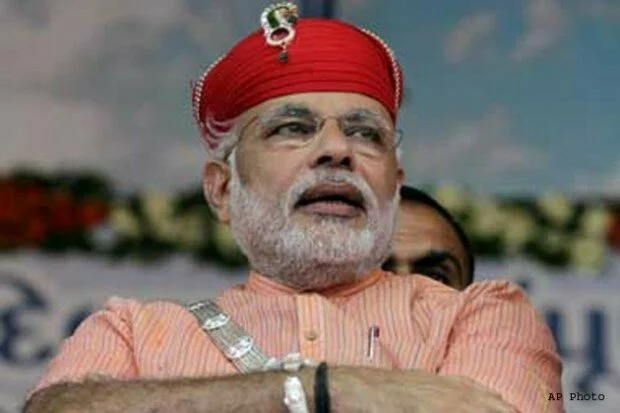 Chennai : The Twin blasts in Chennai Central Railway Station on Thursday have sparked off the usual politics over terror. As a result of which, BJP's Prime Ministerial candidate, Narendra Modi's security has been strengthened after BJP alleged threats over his security. The Congress retaliated saying BJP should stop playing politics over terror. Incidentally, the blasts occurred on the spot where a day before Modi addressed rally. "We met the concerned ministry and informed about the threats to senior leaders including Modi sometime back and the explosion happened today at the same spot where Modi gave speech," said Nirmala Seetharaman, BJP's mediaperson. Modi addressed a rally on Wednesday at Tirupati in Andhra Pradesh, 140kms from Chennai. "Unfortunately, the incident happened at Chennai Central Railway Station. The train from Bangalore- Guwati was going to pass through Rayagada near Tirupati where the rally was held yesterday," added Seetharaman.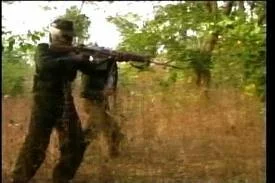 Jharkhand police have recommended action against the deputy commissioner for negligence of duty in connection with a Maoist Ambush that left 8 members of a polling team dead. Eight people, including five security personnel and three polling staffs were killed and five injured on April 24 when a bus they were travelling hit a landmine planted by the Maoists near Palasi village in the district. In a report to the state government, the police head-quarters stated that " the DC and SP deploy forces during polls and there were large scale irregularities in deployment of forces." Sources in the government said the report sought suspension of N K Mishra, the District's Superintendent of Police and action against Harsh Mangala, the Deputy Commissioner.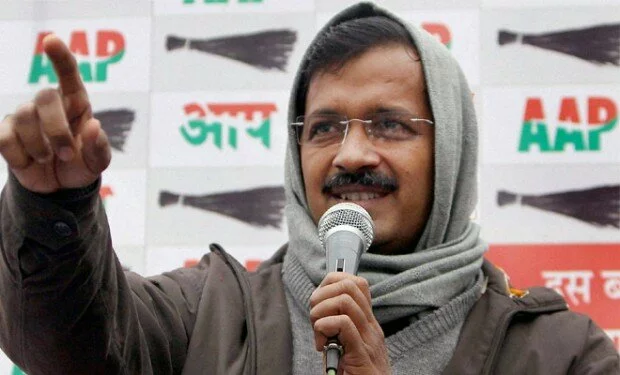 Amethi : On May 1, AAP Chief Aravind Kejriwal will begin his second-leg of campaign in Uttar Pradesh's Amethi Lok Sabha constituency. Kejriwal will be addressing a series of rallies during his two-day campaign. AAP nominee Kumar Vishwas is countered against Congress Vice President and sitting MP Rahul Gandhi and actor turned BJP candidate Smriti Irani. The former Delhi Chief Minister is set to address as many as five rallies in Tiloi, Jagdishpur and Salon Assembly segments of the constituency, Vishwas said on Wednesday. Meanwhile, Congress star campaigner Priyanka Gandhi will continue to support her brother and sitting MP Rahul Gandhi by campaigning in the constituency tomorrow. She will be addressing rallies in Tiloi Assembly segment of the constituency.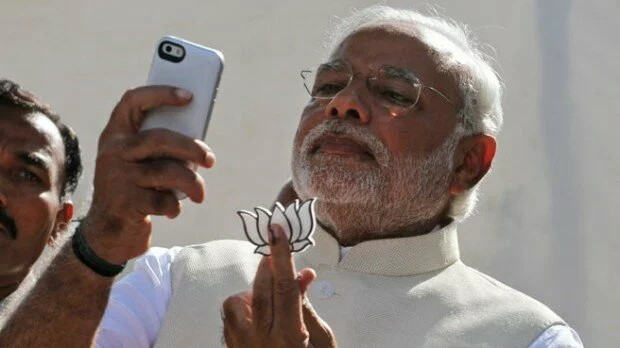 Ahmedabad : A case was registered against BJP's Prime Ministerial candidate Narendra Modi for flashing his party symbol lotus and made a speech violating election rules after casting his vote. Voting in his home state Gujarat, the opposition leader, whose pro-business policies have pleased investors, flaunted a white cutout of lotus, his party symbol and made a disparaging speech against Congress, jeering them for shying away from the fight. "The Prime Minister himself is not fighting the elections, the finance minister is not fighting the elections. All its top leaders have run away." said Modi to cheering crowds at the polling station in Gujarat's largest city Ahmedabad. He took a photograph of the lotus and his finger painted with ink after voting and tweeted it. According to Election Rules, such activities should not be done within 48 hours of elections. A preliminary case has been filed against Modi by Gujarat Police chief PC Thakur after EC made a request. "The Ahmedabad crime branch has begun investigations." Thakur said. Modi said that the FIR booked against him shows the panic in Congress and that he would not forget April 30 as an FIR was registered against him for the first time in his life.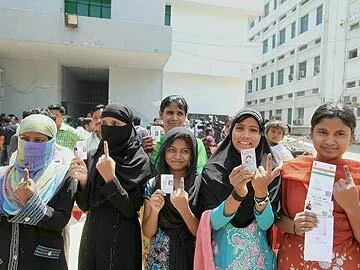 New Delhi : According to Election Commission, compared to previous Lok Sabha elections, women voter turnout has been higher in number than men in 438 parliamentary constituencies. The overall voter turnout comes out to be 66.2% so far after the seventh phase of LS polls yesterday which is against the 57.61% last elections. EC Director General Akshay Raut said that the percentage of voter turnout is likely to raise further after the postal votes are taken into consideration. Higher women voter turnout were registered in as many as 10 states/ Union Territories, including Goa, Chandigarh, Arunachal Pradesh, Sikkim, Meghalaya, Odisha, Puducherry, Manipur and Tamil Nadu. Until now, elections have been held in 428 constituencies and about 44.28 crore voters have voted so far. And 26 states have registered high turnout as compared to previous elections.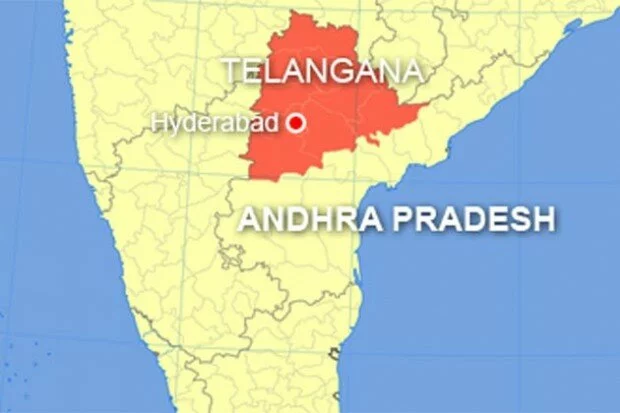 Hyderabad : Politics in Andhra Pradesh and Telangana does not care about humanity and feelings. From top leaders to small, everyone is seen abusing each other during campaigning. It has become even worse in this elections with film stars joining the leads to prove their power. Telugu super star Pawan Kalyan's recently formed political party called Jana Sena, supporting BJP has been attacking K Chandrasekhara Rao, TRS Chief across Telangana. Addressing a rally in Warangal District, Pavan said, "If KCR does not stop attacking Modi, I will skin him alive." To which an angry KCR retorted that if he snaps a finger, Pavan will be cut into hundred pieces. "How dare he come to Warangal and attack me?" said the angry KCR. It seems even the women are no less. YSR Congress Chief Jagan Mohan Reddy's sister, YS Sharmila called N T Balakrishna, a telugu actor as "mentally unstable". She said, "If we elect such mentally unsound people , we will also become mentally unsound. Good actors cannot always become good politicians." In the most ferocious politics in undivided Andhra Pradesh, most leaders have crossed their limits of decency and are repeatedly making derogatory remarks over one another. There has been so many complaints received by EC about this in which they are yet to take necessary actions.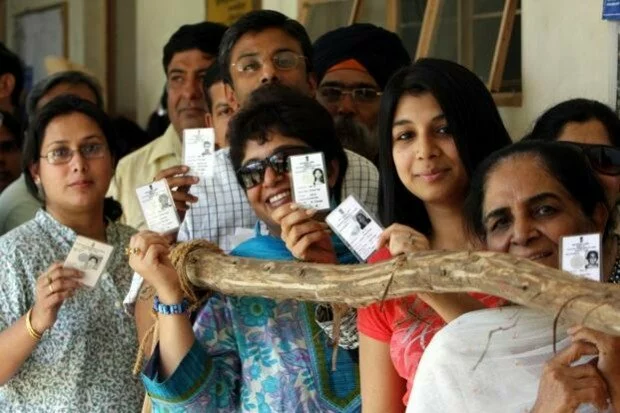 Bangalore : Due to technical problems in EVMs during the single phase polls on April 17th , re-polling has been scheduled to take place at 12 polling stations across the 9 Lok Sabha constituencies.
The Karnataka Chief Electoral Officer Anil Kumar Jha, announcing the re-polling said that the mode of conduct will come into immediate operation in those districts where re-polling has been suggested. Jha further added that re-polling was planned in 11 polling stations following technical faults in the EVM machines. "We recommended re-polling in Turuvekere polling station in Tumkur Lok Sabha constituency after finding out human error by election officials on duty." he stated.
Re- polling will take place in Lok Sabha constituencies of Bagalkot, Bijapur, Haveri, Gulbarga, Tumkur, Raichur, Hassan, Bidar and Shimoga, said Jha.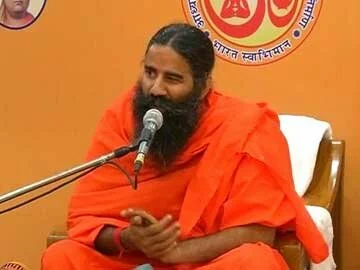 Amethi : Followed by a mocking remark about honeymoon by yoga teacher Baba Ramdev, his yoga camp is banned in Rahul Gandhi's Amethi constituency. Earlier this week, Ramdev said, "Rahul Gandhi goes to visit dalit homes for honeymoon and picnic. His mother has told him that if he marries a foreigner then he won't be able to become the PM. As he does not want to marry an Indian girl his mother wants him to be a PM first, then marry a foreigner."
Ramdev was supposed to hold camps in Amethi on Wednesday and Thursday this week. But the district administration has rejected approval for doing so as he misuses such camps for political speeches. Polling will take place at Amethi on May 7th, the penultimate phase of the nine phase Lok Sabha elections that ends on May 12th. The district magistrate of Amethi Jagatraj Tripathi said, " Baba Ramdev had asked permission for Yoga camps. He held similar camps in Lucknow and Fatehpur but he gave political speech. You cannot mix yoga with political talks hence we rejected his plea."
Ramdev who declared his support for BJP and its Prime Ministerial candidate, renounced Congress's claim that he has been campaigning for BJP in his yoga camps. He has been accused of insulting dalits and has been banned to hold programmes in UP and in HP.
Varanasi : In Varanasi, BJP's Prime Ministerial candidate and Gujarat's Chief Minister, Narendra Modi faces a tough competition from AAP Chief Aravind Kejriwal. Despite that about 70,000 Gujaratis are doing their best efforts to make Modi win in the temple town.
It may come as a surprise for many to see such a large number of Gujarati community in the narrow lanes of Varanasi, but for Varanasi residents have been seeing this for generations. Varanasi has been home for over 70,000 Gujaratis much before Modi decided to contest in the town.
"We have lived in Varanasi for about 300 years. But we are Gujaratis. Narendra Modi's father, Damodardas Modi used to run a tea stall here many years ago." Gujarati Community in Varanasi is proud that Modi has chosen their city as his foundation to the Prime Minister's office.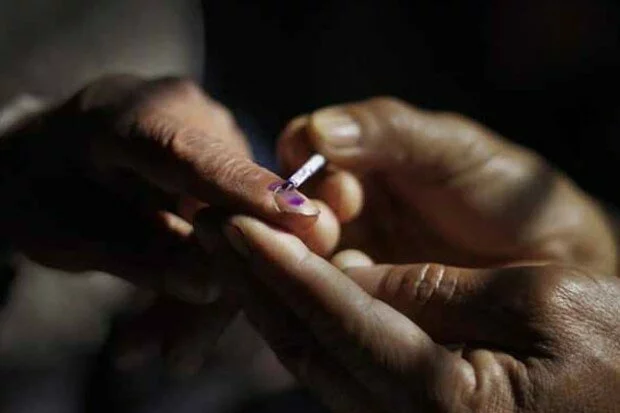 Lucknow : Election Commission has called for re-polling in some constituencies in Uttar Pradesh, Madhya Pradesh and Rajasthan due to faulty EVM machines and bogus votes in several places across the country. Re-polling will be held on Monday at 5 polling stations in Firozabad and Etawah parliamentary constituencies followed by the complaints received by the EC about booth capturing and bullying during the election, as reported by officials on Saturday.
Several complaints were sent during the elections held on Thursday especially in the belt of Samajwadi Party chief Mulayam Singh Yadav. Following which, the EC had sent the observers to evaluate the conditions in the constituencies.
The officials also added that these incidents has put SP in "bad light."
Mumbai : A PIL may be filed on Monday for probing over missing names in Mumbai's voters list by Mohan Jaykar, a lawyer based in Mumbai. 'I am a deleted voter' campaign has been started and affidavits collected through it shall be produced to support the PIL. The Maharashtra Navnirman Sena is also thinking about filing a PIL in Bombay High Court. According to reports, there were about 1 lakh names missing from voters list with around 10,000 from Bandra-SantaCruz-Khar belt itself.
Election Commissioner HS Brahma apologized for the huge lapse and said steps will be taken to ascertain it. "I must apologize and regret that such a large number of Indian voters' names have been missing in our rolls. Such a massive operational faults like this cannot happen. As a person I am not able to understand how such a massive number of names can be missed from a small combat area. Most likely the course of this unauthorized deletion is because of lack of proper supervision," Brahma said.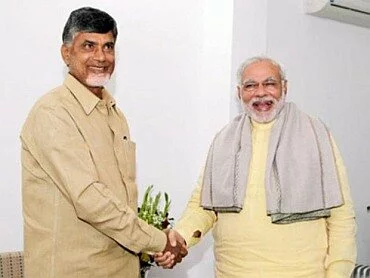 Chandrababu Naidu who is the leader of TDP (Telegu Desam Party) denied of having any kind of rift with BJP. It said that the alliance is going well and they will together win the seats. He said that there was some confusion between the parties but that have been sorted out later. In a media interview Naidu said that some of the candidates withdrew their form while others were suspended, while others decided to stand as independent candidates.
Suspicion arose after TDP kept its own leaders at three places with it had allotted to BJP earlier after it felt that the candidates of BJP were weak. Naidu said "They were having some constraints. Later they fielded better candidates. We are sure we will sweep the elections."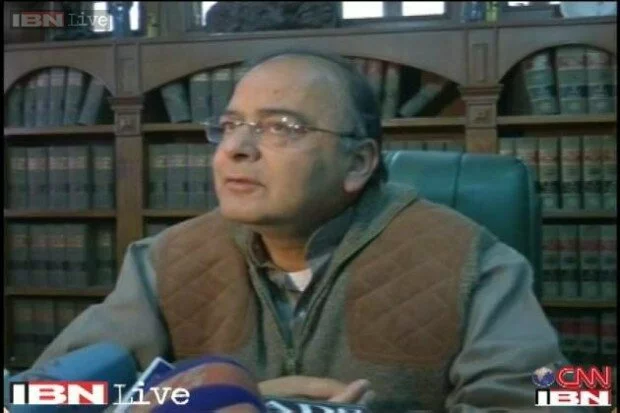 Amritsar: While addressing a rally in Amritsar, Modi said that senior party leader Arun Jaitley will be an asset to the party not only at the centre but also at the state level if NDA comes into power. The statement came out while there was a speculation that he may become the Finance minister of the NDA government.
Jaitley will be facing former Punjab chief minister Amarinder Singh in the elections. He has represented Gujarat for many years so Modi feels that now it would be loss for Gujarat this time as Jaitley will be contesting from Punjab.
BJP leader Vinay Katiyar and Union Minister Beni Prasad Verma are expected to reply to Election Commission after it issued notice to both of them. They have been accused of prima facie violating the model code of conduct.
They had made remarks on political leaders like Azam Khan and Narendra Modi during their election campaigns. They have been issued a show cause notice and are expected to reply today. EC has strictly warned that it will take further stern actions against them if they fail to turn up today.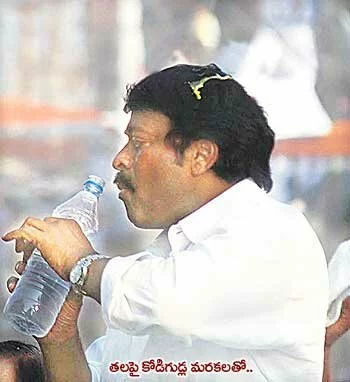 Machillipatanam: While addressing a rally in Koneru centre eggs were hurled at actor turned politician Chiranjeevi after he called Modi as "Hitler" and "tyrant" police said.
Chiranjeevi is the Andhra Pradesh election campaign committee chief and an Union Minister. In his speech he said, "Modi is a tyrant. He is a Hitler. He had been deliberately sidelining a number of senior BJP leaders, including former Prime Minister Atal Bihari Vajpayee and party veteran L K Advani.".
Minister continued his speech after the situation was controlled by police. Police has nabbed two suspects in this connection.
Apart from BJP, he also targeted TDP and YSR Congress. He said that even though the senior leaders left the party, the young and energetic leaders can do wonders in Lok Sabha elections.
An FIR was filed against BJP's Firozabad candidate S P Singh Baghel and 500 others for creating trouble, stone pelting, setting a police vehicle ablaze during a dharna. The incident happened last night when Baghel and his admirers sat on a dharna demanding re-poll in the constituency.
Baghel alleged that SP men and officials misbehaved at many booths in Jasrana area during polling on Thursday. Later, the crowd began to riot violently causing ruckus and trouble. The police forces resorted to lathicharge later on thereby injuring Baghel and MLA Maneesh Aseeja among the others.
Police said that the UP Police station registered FIR under section 147 of IPC on charges of assault, riot or criminal force to deter public servant from discharge of its duty, section 7 of Criminal Amendment Act and other relevant sections of IPC.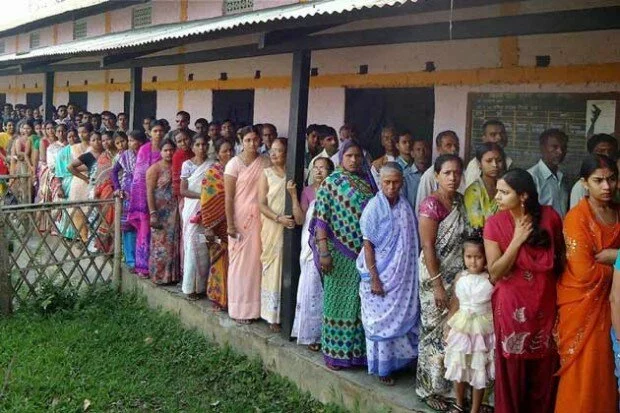 Guwahati: In an intention to capture a polling booth in Kokrajhar of Assam, a policeman was killed and another was injured after a mob attacked them. BSF officers opened fire at the mob.
Due to the violence, polling was stopped in five polling booths across the state. BSF squad and group of policemen who were deployed in the villages of Harbhanga and Balapra opened fire at the mob after they attacked the polling booth in order to save the election officials and policeman.
A senior official said that a mob of around 40 men attacked them in order to capture the booth. A policemen was killed and another was injured in the attack and 10 rounds were fired back.
In the attack the rifles of the policemen who were killed and injured were looted by the men. The situation was controlled immediately after BSF jawans plunge into action.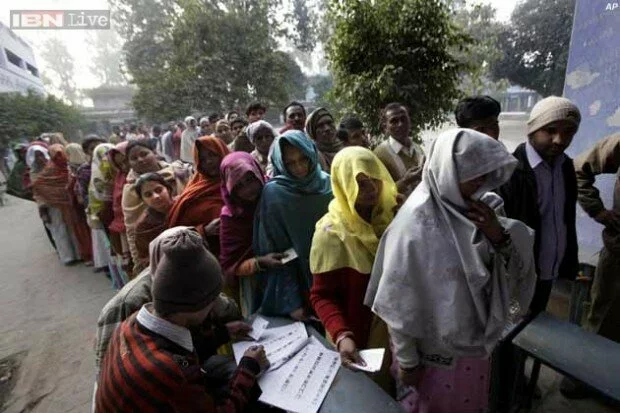 The elections so far conducted in the last five phases indicates that there has been considereable increase in the number of voters coming to the polling booths. On an average, most of the constituencies withnessed 70-75 per cent voting while some even crossed 80-85 per cent. Voting per cent is comparatively more in all the places except Kashmir, Bangalore and Mumbai.
All the parties are intepreting this situation in their own ways. Congress claims that large number of people are coming out of their homes so that they can stop BJP from forming government where as
BJP is claiming that it is the outburst of the people towards the government and they are trying to stop them from getting into power again.
But behind that there are some facts which are responsible for such increase in the number of voters. All the party candidates are trying their best to woo their voters by going to each and every place.
The advanced media and different kinds of communication methods have also helped to let their voters know them more.
Enhanced transportation and increased number of polling booths even in remote villages have helped in increased voter turn out.
The tight security system at the polling booths have also made elections safer for the people.
Varanasi: After the recent attack on his party leader Somnath Bharti, AAP leader Arvind Kejriwal questioned the Gujarat model that whether it has brought this model to threaten or attack on those who oppose Modi. "I was denied a road show despite the fact that we are allowed to do so anywhere in the country." added Kejriwal.
The AAP will be complaining Election Commission against the attacks on its workers. Kejriwal also said that he will ask EC to take actions in order to ensure smooth and peaceful elections in Varanasi.
The AAP will be complaining Election Commission against the attacks on its workers. Kejriwal also said that he will ask EC to take actions in order to ensure smooth and peaceful elections in Varanasi.